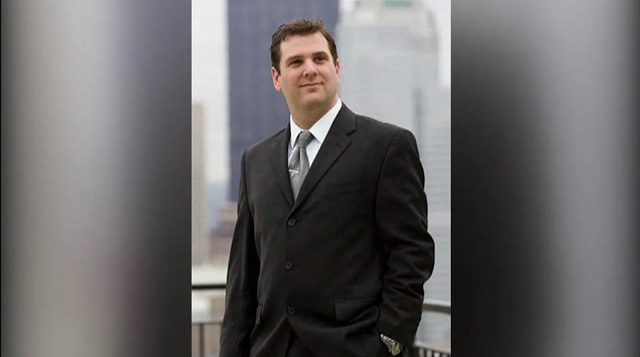 A Gab user from Pennsylvania was arrested last week for allegedly making generalized threats against the FBI.

From the DOJ:

Man Arrested for Making Threats of Violence Against FBI

A Pennsylvania man has been arrested on charges of making threats of violence against FBI personnel.

Adam Bies, 46, of Mercer, was arrested late Friday in Mercer. He made his initial appearance in federal court today in Pittsburgh and remains in custody pending a detention hearing.

According to court documents, on or around August 11, the FBI National Threat Operations Section Social Media Exploitation team received a tip from MEMRI Domestic Terrorism Threat Monitor regarding Gab user "BlankFocus," later identified as Bies, who allegedly posted violent threats towards the FBI and law enforcement stating: "My only goal is to kill more of them before I drop" and "If You Work For The FBI Then You Deserve To Die".

According to court documents, on August 10, Bies allegedly wrote: "Every single piece of [expletive] who works for the FBI in any capacity, from the director down to the janitor who cleans their [expletive] toilets deserves to die. You've declared war on us and now it's open season on YOU."

In another post on August 10, Bies allegedly wrote: "HEY FEDS. We the people cannot WAIT to water the trees of liberty with your blood. I'll be waiting for you to kick down my door."

Bies is charged with influencing, impeding or retaliating against federal law enforcement officers. If convicted, he faces a maximum penalty of 10 years in prison. A federal district court judge will determine any sentence after considering the U.S. Sentencing Guidelines and other statutory factors.

U.S. Attorney Cindy K. Chung of the Western District of Pennsylvania, and Special Agent in Charge Mike Nordwall of the FBI's Pittsburgh Field Office made the announcement.

Assistant U.S. Attorney Jeffrey Bengel is prosecuting the case.

The FBI's Pittsburgh Field Office, North Country Violent Offender Task Force, Pennsylvania State Police and the Pennsylvania Office of Attorney General are investigating the case.

A criminal complaint is merely an allegation. All defendants are presumed innocent until proven guilty beyond a reasonable doubt in a court of law.
"A few days before his arrest, the feds say Bies taunted Gab CEO Andrew Torba, tagging him in a post reading, 'It's perfectly OK for the government to constantly tell you that they intend to murder you, but when we decide we've had enough and tell them we are going to slaughter THEM, you get banned from Gab. @a [Andrew Torba] go ahead and ban me you fucking asshole,' adding, '@a just gave me an account warning today for saying that a bunch of child molesting f**gots at the FBI should be put down,'" the Daily Beast reported.

Here's how the First Amendment Encyclopedia defines "true threats":

In legal parlance a true threat is a statement that is meant to frighten or intimidate one or more specified persons into believing that they will be seriously harmed by the speaker or by someone acting at the speaker's behest. True threats constitute a category of speech — like obscenity, child pornography, fighting words, and the advocacy of imminent lawless action — that is not protected by the First Amendment. Although the other aforementioned categories have received specific definitions from the Supreme Court, the Court has mentioned the true threats category only in a handful of cases and has never fully developed a test to delineate its boundaries.

Left to their own devices, the federal circuit courts of appeal have created several approaches to their treatment of true threats cases. Among these is a particularly detailed and speech-protective test crafted by the U.S. Court of Appeals for the Second Circuit. The court stated in United States v. Kelner (2d Cir. 1976) that a true threat is a threat that "on its face and in the circumstances in which it is made is so unequivocal, unconditional, immediate, and specific as to the person threatened, as to convey a gravity of purpose and imminent prospect of execution." Until the Supreme Court formulates a definitive test for true threats, lawyers must invoke the test that prevails in their jurisdictions.
The feds obviously don't care whether the case will hold up in court as they're charging this guy for headlines and to advance a narrative.

It's no coincidence they chose to go after a guy from Pennsylvania. This was almost certainly done to influence the election in Pennsylvania where Josh Shapiro (D) may lose to Doug Mastriano (R). Shapiro's campaign is running ads highlighting Mastriano's ties to Gab and Attorney General Merrick Garland is stepping in to run some "ads" of his own to boost Shapiro's propaganda offensive.



According to the affidavit, Gab handed over Bies' details and posting history in response to an emergency disclosure request. Every Big Tech site has an EDR form for law enforcement agencies to fill out and can choose to comply with or reject the request. If the request is rejected, law enforcement needs to get a subpoena or court order to force compliance. Gab accepted the EDR request and handed over his data.

Gab CEO Andrew Torba explained his reasoning in a post on Telegram:

Let me spell this out for you in plain terms: do not post threats of violence on Gab or anywhere else on the internet. Threats of violence are not protected by the First Amendment and therefore are not protected by Gab's Terms of Service.

Some people don't seem to understand that only one side has to play by the rules and has the law enforced against them and guess what: that's our side. Antifa, BLM, and other left wing terrorists can post all of the threats they want online and get away with it. Our people cannot. This is the reality of the situation. Understand this reality clearly and use caution accordingly.

I don't know how much more clear I can be. For your own good. Don't do it. Don't take the bait. Don't do it. If you see someone posting threats on Gab report the posts using our reporting system immediately. We will not hesitate to remove threats of violence from this platform when they are brought to our attention. Anyone posting threats on this site is a threat both to themselves and to the platform as a whole. We will not allow a handful of fools to destroy what we have built.

Pray for some serious discernment.

This isn't a game.
Torba elaborated further in a post on Gab:

Our policy in regards to working with law enforcement has been incredibly transparent for years. Below is a post on our data disclosure policies from 2019.

"When a U.S. court orders us to hand over data, we can be sure that there are reasonable factual grounds for us to do so and that our users' First and Fourth Amendment rights are not being violated. Unlawful use of our site is aggressively policed and prospective unlawful users are promptly banned. In non-emergency situations we require a U.S. court order before we will provide user data. In emergency situations, such as the posting of violent threats, our normal zero-tolerance policies around emergency disclosure apply."

Normal, rational people understand and appreciate these policies. The people angry with us have always and will always be angry with us for one reason or another. They are free to delete their accounts and leave if they feel slighted for not being able to post threats of violence on Gab without consequences. We don't want those people here. They are a threat to themselves, a threat to the public, and a threat to everything that we have spent six years building here.

Everyone thinks they have all the answers, but very few understand what it's like to be put in a position of great responsibility with decisions that impact millions of people. We will continue to defend Gab and protect our community from those who seek to harm others and destroy what we have built.

A Note On Gab's Data Disclosures Policies
What Torba said deserves to be repeated ad infinitum: "Some people don't seem to understand that only one side has to play by the rules and has the law enforced against them and guess what: that's our side. Antifa, BLM, and other left wing terrorists can post all of the threats they want online and get away with it. Our people cannot. This is the reality of the situation. Understand this reality clearly and use caution accordingly."

Follow InformationLiberation on Twitter, Facebook, Gab, Minds and Telegram.