Ukraine Defense Ministry Threatens to Bomb Russian Civilians in Crimea
Chris Menahan
InformationLiberation
Aug. 12, 2022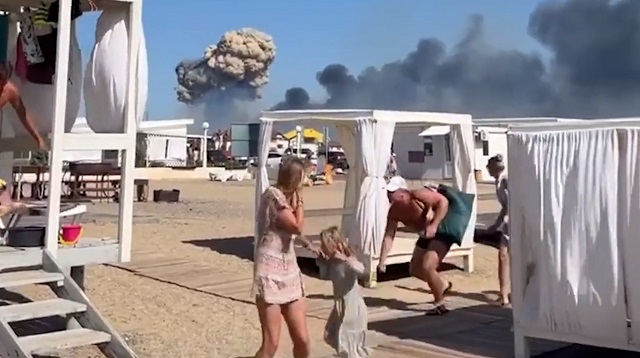 The Ukrainian government is threatening to commit war crimes again.

On Thursday, the Ukrainian Defense Ministry released a video on Twitter threatening Russian civilians that they may be bombed if they vacation in Crimea.

The video shows women and children running for their lives after the alleged Ukrainian strike on Saki airbase in Crimea earlier this week.

"Unless they want an unpleasantly hot summer break, we advise our valued russian guests not to visit Ukrainian Crimea," the MoD said. "Because no amount of sunscreen will protect them from the hazardous effects of smoking in unauthorised areas."

The video tells civilians, who voted overwhelmingly to join Russia in 2014, that "Crimea is Ukraine" and it's "time to head home" lest they be bombed.


Russia can't have a news outlet of their own on any Western social media site but Ukraine can threaten to commit war crimes with the full support of Big Tech.

Follow InformationLiberation on Twitter, Facebook, Gab, Minds and Telegram.