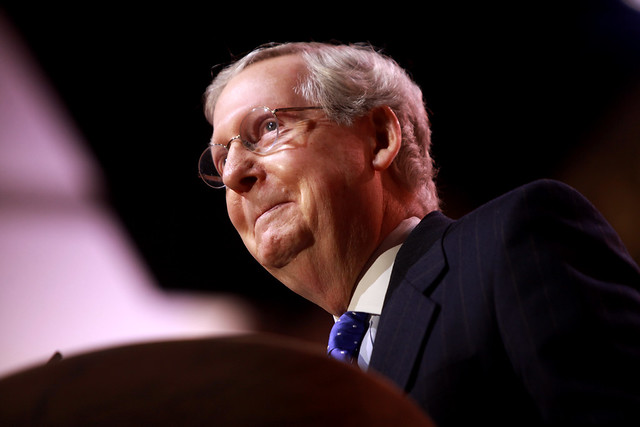 The Senate voted 95-1 on Wednesday in favor of pledging American forces to fight and die in defense of Sweden and Finland in case they're attacked.



Senator Josh Hawley, the lone no vote, said his disagreement with the measure was that we should be fighting with China.


From The Hill:

The Senate on Wednesday voted overwhelmingly to approve a resolution ratifying Sweden's and Finland's accession to the NATO, sending another signal that Congress remains unified in opposing Russian aggression toward Ukraine and Europe.

The Senate voted 95 to 1 to approve the resolution, with every member of the Democratic caucus and most Republicans voting in support. It ratifies protocols of accession that NATO allies signed on July 5.

[...] The resolution was a top priority of Senate Minority Leader Mitch McConnell (R-Ky.), who visited Sweden and Finland in May as part of a congressional delegation that also met with Ukrainian President Volodymyr Zelensky.
"Partisanship is in many ways a huge scam," Michael Tracey commented on Twitter. "Both parties routinely unite on the most consequential issues, the latest example being the Senate ratifying NATO expansion 95-1. Try to find significant partisan dissension on Taiwan/China and you'll come up empty. They are scamming you."





Most Americans don't think our troops should be in Ukraine, let alone pledged to defend Sweden and Finland. Nonetheless, those of us who comprise the great American majority have essentially zero representation in "our" Senate.

This is "democracy!"

[Header image by Gage Skidmore, CC BY-SA 2.0]

Follow InformationLiberation on Twitter, Facebook, Gab, Minds and Telegram.