Zelensky And Wife Zelenska Pose For Vogue Amid Russian Invasion
Chris Menahan
InformationLiberation
Jul. 29, 2022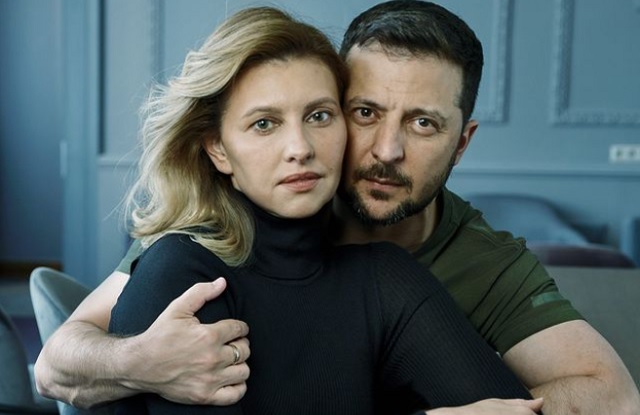 While Ukrainian troops were dying on the battlefield under endless Russian shelling, Volodymyr Zelensky and his wife Olena Zelenska were busy posing for the cover of Vogue.

Zelensky drafted all adult men aged 18-60 at the start of the war and ordered them to take up arms against the Russian military despite little to no training while he hobnobbed with Hollywood celebrities, filmed Hollywood documentaries and posed for Vogue together with his wife.






This is where the $60+ billion our government is funneling to the Zelensky regime is going.



This is neither here nor there but shouldn't Zelensky and Zelenska go by Zelenskx for the sake of inclusivity?

I thought traditional gender roles and non-inclusive "gendered" language had to go?

Follow InformationLiberation on Twitter, Facebook, Gab, Minds and Telegram.