Crosby, Stills & Nash Return to Spotify After Joe Rogan Boycott Fails
Chris Menahan
InformationLiberation
Jul. 05, 2022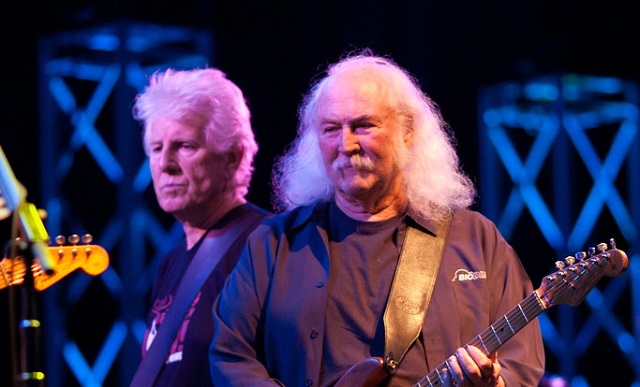 Crosby, Stills & Nash quietly came crawling back to Spotify for cash after their boycott of the company in protest of Joe Rogan pushing "dangerous disinformation" failed to get him knocked off the air.

From Billboard, "Crosby, Stills & Nash Music Returns to Spotify":

Crosby, Stills & Nash music can now be streamed on Spotify once again, five months after David Crosby, Graham Nash and Stephen Stills requested their labels remove their recordings in support of Neil Young's decision to leave the streaming service.

Their music is available via Spotify as of Saturday (July 2). CSN will donate proceeds from streams to COVID-19 charities for at least a month, a source tells Billboard.

In February, the band members commented, "We support Neil and we agree with him that there is dangerous disinformation being aired on Spotify's Joe Rogan podcast. While we always value alternate points of view, knowingly spreading disinformation during this global pandemic has deadly consequences. Until real action is taken to show that a concern for humanity must be balanced with commerce, we don't want our music — or the music we made together — to be on the same platform."
Really principled stand you took there, guys!

[Header image by Bruce Baker via Flickr, CC BY 2.0]

Follow InformationLiberation on Twitter, Facebook, Gab, Minds and Telegram.