100-Year-Old Veteran Breaks Down Crying: "This is Not The Country We Fought For"
Chris Menahan
InformationLiberation
Jul. 02, 2022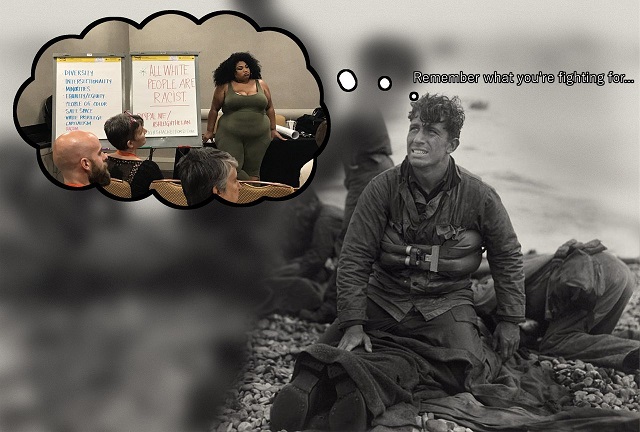 A 100-year-old veteran is going viral for giving an emotional interview ahead of Independence Day to his local Fox affiliate where he broke down and cried about the state of America.

WATCH:



From Fox 13 News, "WWII veteran marks 100th birthday with celebration of patriotism, sacrifice":

Carl Spurlin Dekel has seen a lot in his life, and now he can add another milestone memory.

On Wednesday, June 29, his family and friends gathered to honor the service, sacrifice, and centennial of the World War II veteran in Plant City.

"Most important thing in my life was serving my country. I don't think I could take away from that," Dekel said.

[...] In the many years since Dekel left the military, he has continued to make service his life mission, donating to food banks and participating in his church community.

[...] "People donít realize what they have," Dekel said, showing his emotions. "The things we did and the things we fought for and the boys that died for it, itís all gone down the drain."

"We havenít got the country we had when I was raised, not at all," he said, being brought to tears. "Nobody will have the fun I had. Nobody will have the opportunity I had. Itís just not the same and thatís not what our boys, thatís not what they died for."
How many soldiers would have taken up arms in World War II if they knew they were fighting for Drag Queen Story Hour and Gay Pride Parades?


All our rights have been trampled and our border has been wide-open since 1965. The only freedom the DC regime fights for is the freedom for children to cut their genitals off.

Whereas Dekel cries over the collapse of America, the occupiers in the White House cry over states attempting to ban sex change operations for children.


That said, the overturning of Roe v. Wade and other recent Supreme Court decisions combined with polls showing a huge shift in attitudes against the "Liberal World Order" gives me a lot of hope.

All it takes to turn this ship around is will.

Follow InformationLiberation on Twitter, Facebook, Gab, Minds and Telegram.