Google Cancels Talk On Indian Caste Privilege For "Creating Division And Rancor"
Google claims talk on Indian caste privilege "was creating division and rancor" but had no similar issue when it came to pushing the lie of "white privilege" on their employees
Chris Menahan
InformationLiberation
Jun. 04, 2022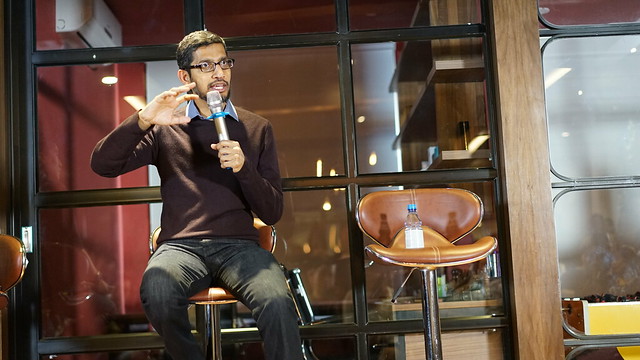 Caste supremacy is alive and well at Google.

From The Washington Post, "Google's plan to talk about caste bias led to 'division and rancor' ":

The rising Hindu nationalist movement that has spread from India through the diaspora has arrived inside Google, according to employees.

In April, Thenmozhi Soundararajan, the founder and executive director of Equality Labs — a nonprofit that advocates for Dalits, or members of the lowest-ranked caste — was scheduled to give a talk to Google News employees for Dalit History Month. But Google employees began spreading disinformation, calling her "Hindu-phobic" and "anti-Hindu" in emails to the company's leaders, documents posted on Google's intranet and mailing lists with thousands of employees, according to copies of the documents as well as interviews with Soundararajan and current Google employees who spoke on the condition of anonymity because of concerns about retaliation.

Soundararajan appealed directly to Google CEO Sundar Pichai, who comes from an upper-caste family in India, to allow her presentation to go forward. But the talk was canceled, leading some employees to conclude that Google was willfully ignoring caste bias. Tanuja Gupta, a senior manager at Google News who invited Soundararajan to speak, resigned over the incident, according to a copy of her goodbye email posted internally Wednesday and viewed by The Washington Post.

[...] In a statement, Google spokesperson Shannon Newberry wrote, "Caste discrimination has no place in our workplace. We also have a very clear, publicly shared policy against retaliation and discrimination in our workplace."

"We also made the decision to not move forward with the proposed talk which — rather than bringing our community together and raising awareness — was creating division and rancor," Newberry wrote.
Google had no similar issue when it came to pushing "white privilege" brainwashing on their employees.


Whereas teaching Brahmin privilege is "Hindu-phobic" and divisive, teaching all white people are born racist is just fine.





In the above case, "creating division and rancor" toward white people was Google's goal.

[Nguyen Hung Vu, CC BY 2.0]

Follow InformationLiberation on Twitter, Facebook, Gab, Minds and Telegram.