Report: Biden's 'Ultra-MAGA' Label is Product of 'Six Months of Liberal-Funded Focus Group Research'
Chris Menahan
InformationLiberation
May. 14, 2022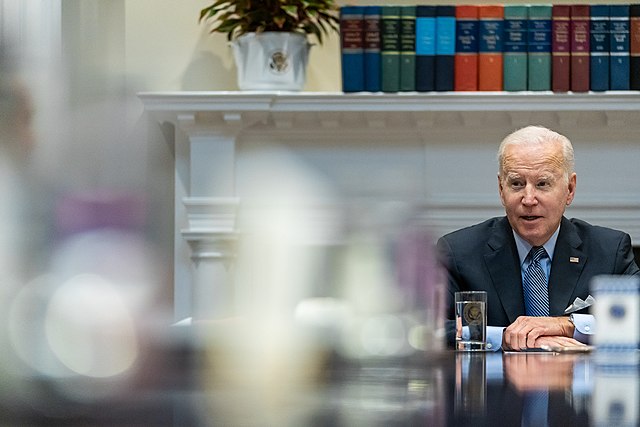 Joe Biden's new "ultra-MAGA" label is the product of six months of focus group research from the Center for American Progress Action Fund, according to the Washington Post.


From Fox News, "Biden's new 'ultra-MAGA' label came after six months of liberal-funded focus group research: Report":

Over the past week, Biden has repeatedly referred to his political adversaries as "ultra-MAGA," referring to former President Trump's "Make America Great Again" 2016 slogan.

The label has quickly been embraced by the right from lawmakers to the former president himself.

But according to The Washington Post, the "ultra-MAGA" messaging came from a six-month research project from the liberal group Center for American Progress Action Fund and headed by top Biden aide Anita Dunn.

The polling and focus group research by Hart Research and the Global Strategy Group found that 'MAGA' was already viewed negatively by voters — more negatively than other phrases like 'Trump Republicans,'" the Post reported Friday.
Though the idea behind the meme was to portray the GOP as extreme, moderate Republicans quickly latched onto the "ultra-MAGA" label to try and appeal to Trump's base.



This "ultra-MAGA" label is probably only going to help the GOP.

[Header image of Anita Dunn by Gage Skidmore, CC BY-SA 2.0]

Follow InformationLiberation on Twitter, Facebook, Gab, Minds and Telegram.