Libtards React to Supreme Court Draft Opinion Overturning Roe v. Wade
Chris Menahan
InformationLiberation
May. 03, 2022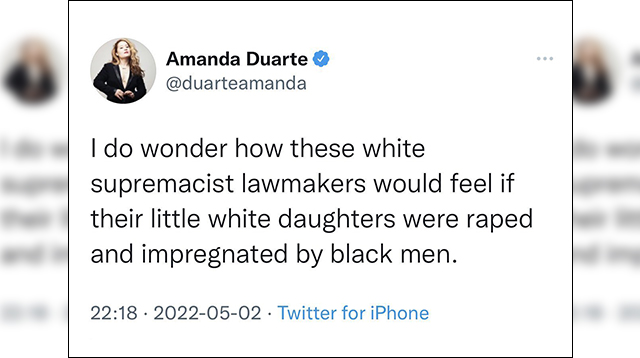 The masks are off.

Amanda Duarte is an actress and writer who has contributed to the New York Times, the New Yorker and other leftist media outlets. She sits on the board of the pro-abortion group "A is For."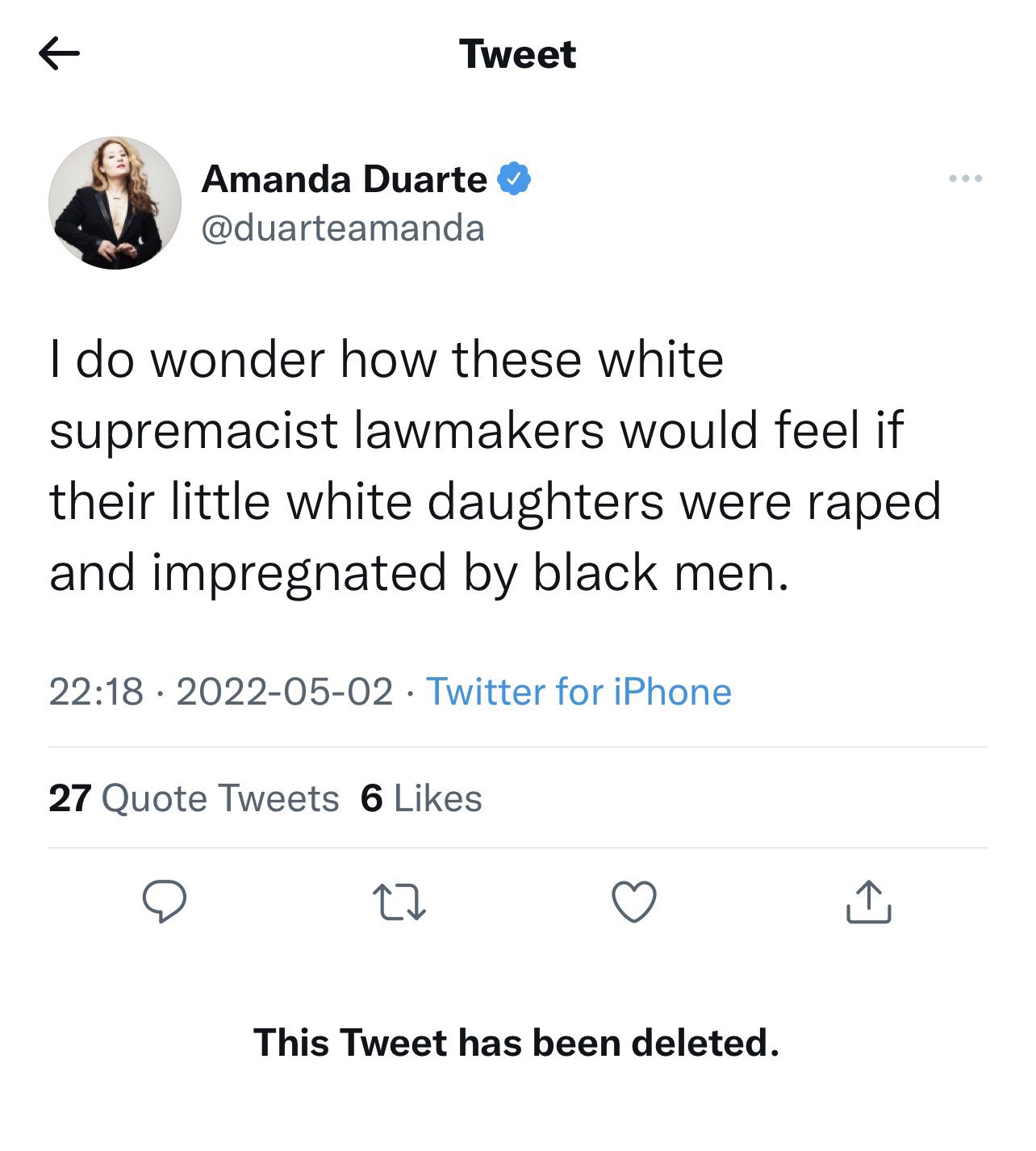 She deleted her whole Twitter account after that tweet went viral.

The Christophobia we're witnessing is off the charts.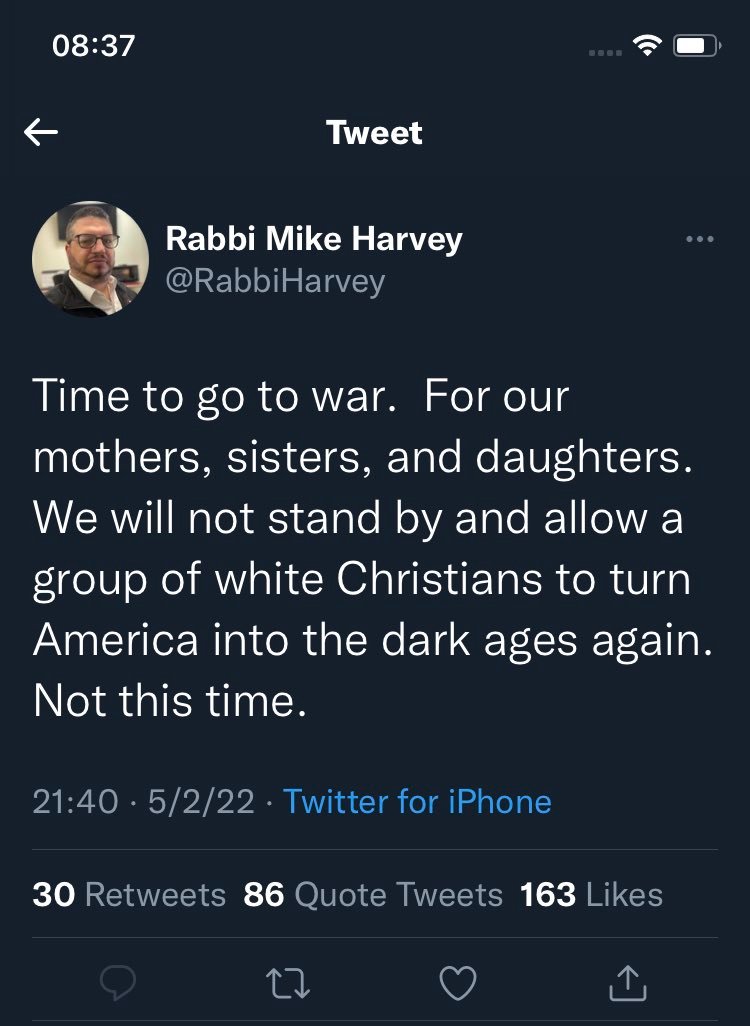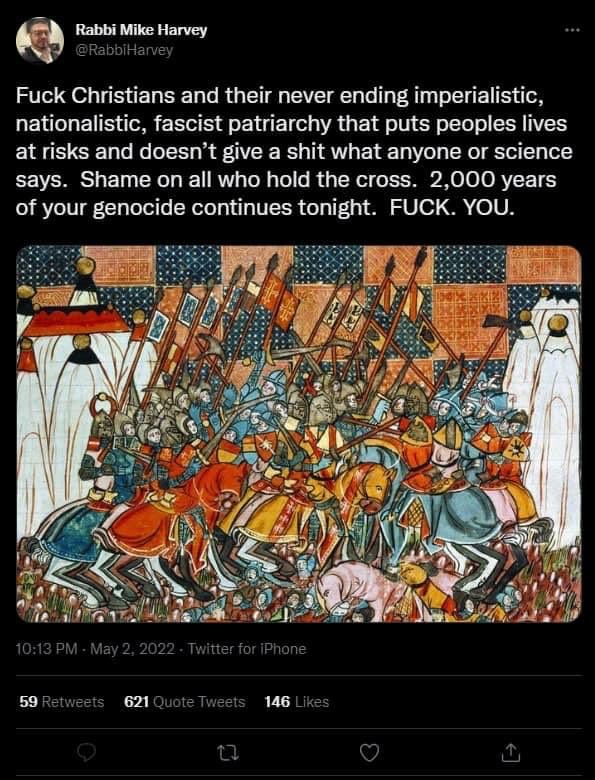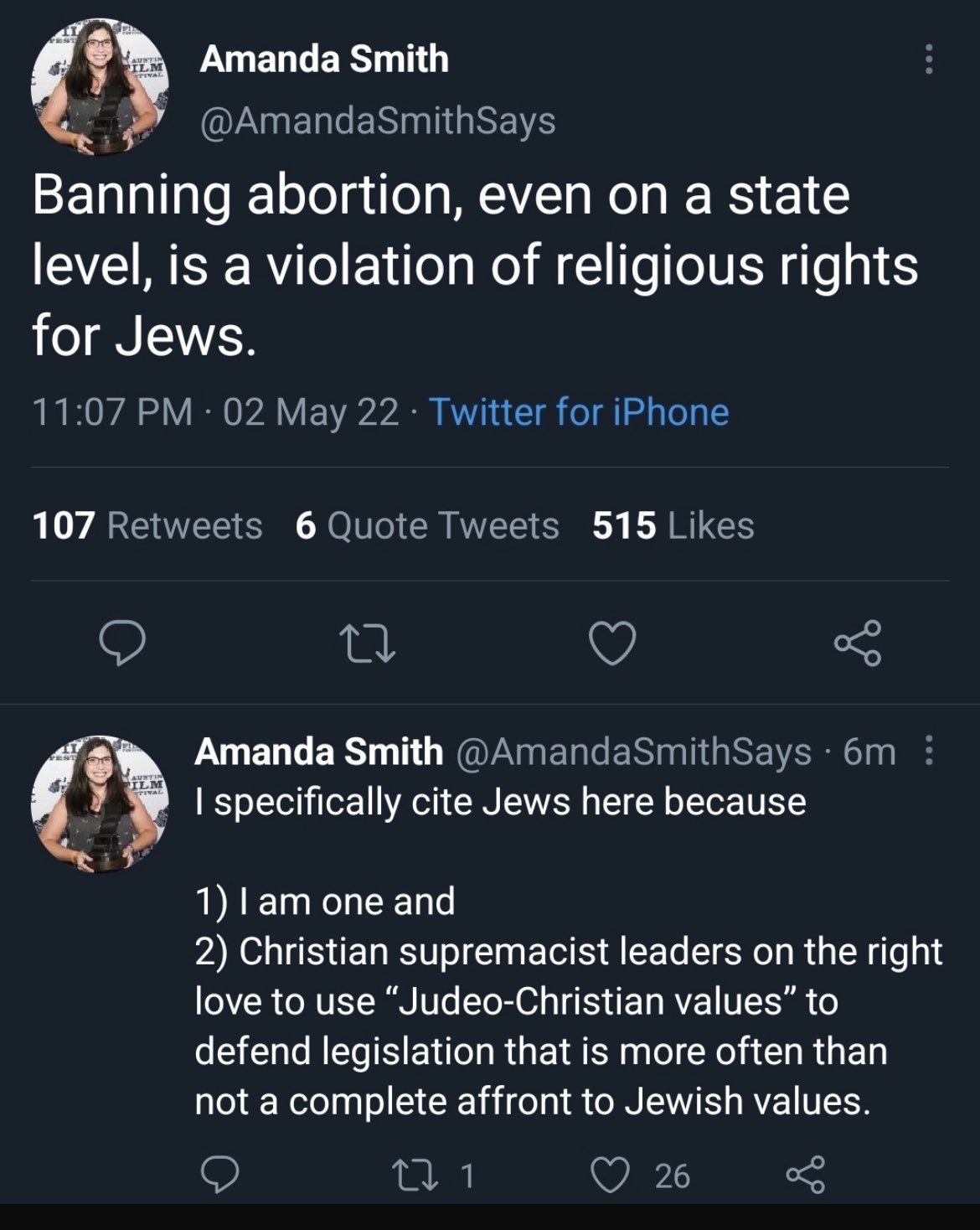 AOC said gay marriage and civil rights is next:


Left-wing Jewish groups are sharing guides for at-home abortions.


Talia Lavin is pushing for holy war.



As is Julia Ioffe.


If Roe v. Wade is overturned, it will be the greatest victory for Christian nationalists in five decades.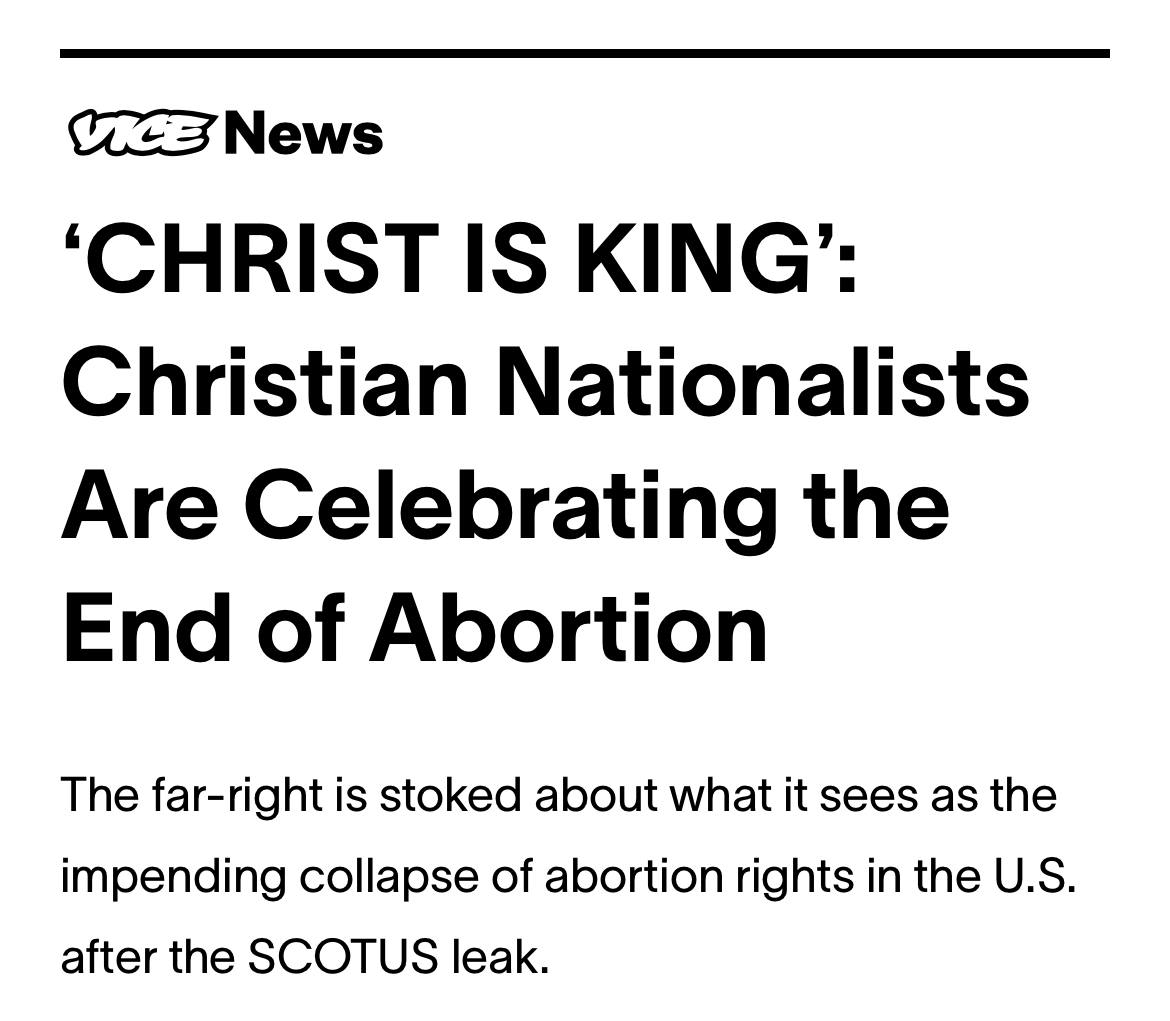 Are we finally witnessing the turning of the tide?

Follow InformationLiberation on Twitter, Facebook, Gab, Minds and Telegram.