U.S. GDP 'Unexpectedly' Turns Negative As Endless Sanctions Wreck Havoc On Global Economy
Chris Menahan
InformationLiberation
Apr. 28, 2022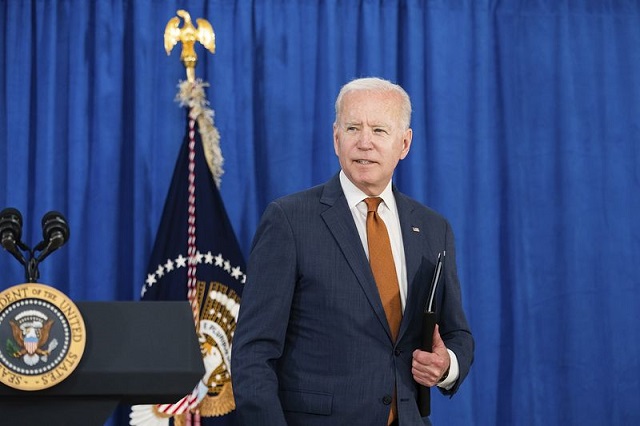 This is what Democrats call "the cost of standing up for freedom."



From "CNBC, "U.S. GDP fell at a 1.4% pace to start the year as pandemic recovery takes a hit":

Gross domestic product unexpectedly declined at a 1.4% annualized pace in the first quarter, marking an abrupt reversal for an economy coming off its best performance since 1984, the Commerce Department reported Thursday.

The negative growth rate missed even the subdued Dow Jones estimate of a 1% gain for the quarter. GDP measures the output of goods and services in the U.S. for the three-month period.

[...] Prices increased sharply during the quarter, with the GDP price index deflator rising 8% in the quarter, following a 7.1% jump in Q4.

The decline in growth came due to a deceleration in private inventory investment, which helped propel growth in the back half of 2022.
The economy is struggling due to massive inflation caused not only by the covid bailouts but more pressingly the West waging total war on Russia to try and tank their economy.

The West's attempt to destroy Russia's economy with endless sanctions has backfired massively, with Russia expecting record revenues from oil and gas exports and Western nations seeing record inflation.


The ruble, which Biden said just weeks ago had been reduced "to rubble," is now trading at a 2-year high against the euro and is worth more than it was pre-invasion.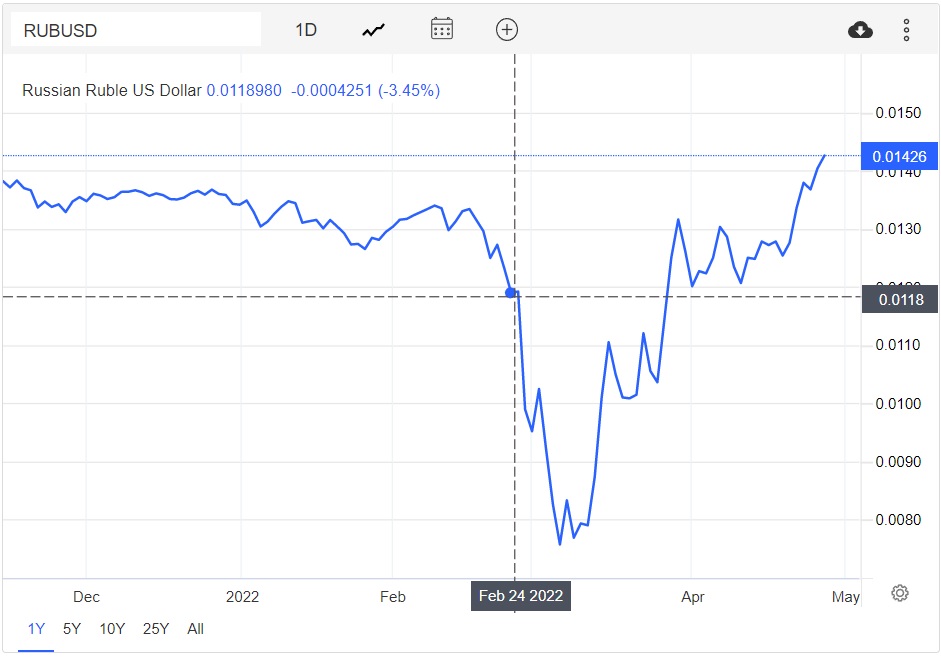 The price of "standing up for freedom" (see: waging proxy war with Russia) is getting higher by the day!

Follow InformationLiberation on Twitter, Facebook, Gab, Minds and Telegram.