Are Twitter Employees Taking Vengeance On Their Enemies Before Elon Musk Eventually Cleans House?
Chris Menahan
InformationLiberation
Apr. 28, 2022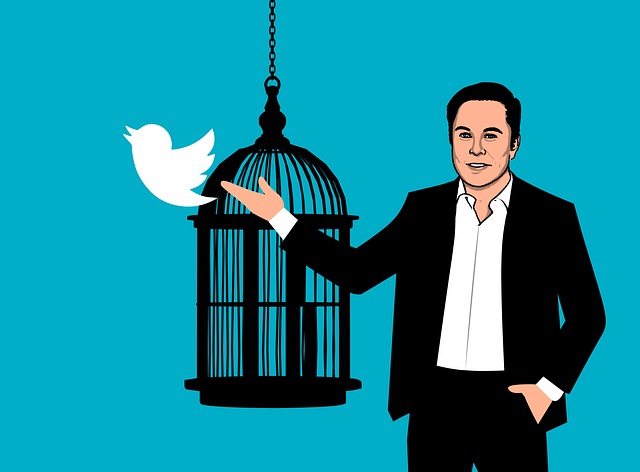 Gab was unverified on Wednesday and lost their blue check mark.


"I published a blog post criticizing Elon Musk for his purchase and instantly get unverified after years of being verified," Andrew Torba commented.


I suspect Musk had nothing to do with it. Twitter took away Norm MacDonald's blue check a few weeks ago, some seven months after his death.


It seems more likely to me it was the action of Twitter's spiteful mutants.

According to Bloomberg News, Musk had to lockdown Twitter's source code after buying the site due to fears of internal sabotage.


Project Veritas leaked audio of an internal meeting from Twitter that took place on Monday after Musk bought the company and from the highlights it sounds like it revolved around coddling their leftist employees' feelings.



The above meeting makes for a hilarious contrast with this scene from the 1992 movie Glengarry Glen Ross:



We saw another apparent internal protest on Monday where Twitter employees allegedly uploaded an empty "public repository called 'the-algorithm' on the platform's Github account shortly before the source code was locked."



Twitter employees are also working with the Bezos-owned Washington Post to stage what some might call an insurrection.


Twitter employees were told on Monday that there will be no layoffs "at this time" and business will operate as usual until the deal closes in three to six months, according to Newsmax, who cited the NY Times.


That suggests they have three to six months to cause a ruckus and try to sabotage the site from within.

When news of Musk's deal succeeding came out, tons of banned figures returned to the site only to be swiftly banned again.


Barring some sort of drastic action on Musk's part, it seems like it's going to take a few months to see whether his goal of restoring free speech works out.

On the bright side, Babylon Bee appears to have had their famous tweet awarding Rachel Levine their title of "Man of the Year" restored.


That tweet getting censored and the Bee getting suspended as a result is said to have been what pushed Musk over the edge to outright buy the site.

Babylon Bee editor-in-chief Kyle Mann on Wednesday highlighted how one of their videos mocking Twitter employees for being too sensitive "was flagged by Twitter for sensitive content" -- to which Elon Musk responded with laughing while crying emojis.



The flagging has since been removed.


"Don't bet against Elon Musk," is a saying on Wall Street.

He dropped $44 billion on a dumpster fire of a website and it's going to take time and effort for him to turn it around.

Already, many of Twitter's suppression algorithms appear to have been lifted.


Twitter tried to explain the sudden boost tons of right-wingers are seeing in their followers by claiming more right-wing people simply signed up for the site and many leftists deactivated but I suspect there's more to it.


Musk should not only clean house but institute a full audit of all the algorithm changes that have taken place since Trump's election.

Follow InformationLiberation on Twitter, Facebook, Gab, Minds and Telegram.