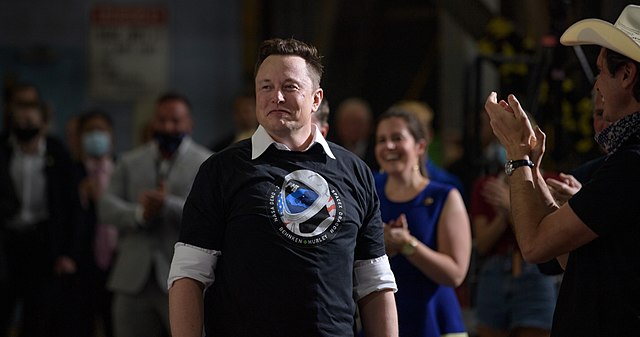 The absolute madman actually did it.


From Reuters, "Musk seals $44 bln deal for Twitter, pledges to defeat spam bots":

Elon Musk clinched a deal to buy Twitter Inc (TWTR.N) for $44 billion cash on Monday in a transaction that will shift control of the social media platform populated by millions of users and global leaders to the world's richest person.

[...] Under pressure, Twitter started negotiating with Musk to buy the company at the proposed $54.20 per share price.

"Free speech is the bedrock of a functioning democracy, and Twitter is the digital town square where matters vital to the future of humanity are debated," Musk said in a statement.

[...] Trump, whose company is building a rival to Twitter called Truth Social, said he will not return to Twitter, according to a Fox News interview.
Musk's ability to act is truly impressive.

If he actually tries to restore free speech, his goal is at odds with every major institution in the western world. The pushback he's going to face will be tremendous. Musk is going to get the same treatment as Donald Trump -- but unlike Trump, he'll actually own Twitter rather than be Twitter's subject.

Whereas Trump chose only to tweet and whine about the unfair treatment he received, Musk bought Twitter and can literally just ban journos he doesn't like. He's saying he's not going to do that right now but these things can change. Most of what journos do could easily be classified under their own rules as "targeted harassment."


Musk built a massive platform for himself on Twitter by just spamming memes for a few years.


Musk seems to have some bad ideas about anonymity breeding trolls but I think he'll correct those in time. If "authenticating all real humans" means opening up the verification process on Twitter and devaluing "blue checks" in the process, that will be a massive step forward and devastating to the Blue Cheka.


Musk also said he wants to make Twitter's algorithms public which would almost certainly lead to more platform manipulation and spam but that too can be easily corrected. Jack Dorsey has put forward the better idea to let people chose which algorithm they want from a list and swap between them at their leisure (hopefully in a single click and with plenty of transparency and choice).

I've said before we need a law to force Google to at least give us the option to get real search results rather than their censored, "whitelisted-only," walled-garden results. With new leadership at Twitter and new leadership in Congress we should push to make that a reality. Let's call it the "Algorithmic Choice Act."

Regardless, kudos to Musk for stepping up knowing full well he's going to have the system come down on him like a ton of bricks. The system is already experiencing a legitimacy crisis and their attacks on Musk will not be without costs. Musk now has his own massive platform to resist their attacks and mobilize the masses to carry out his will.

The future looks bright!

Follow InformationLiberation on Twitter, Facebook, Gab, Minds and Telegram.