Gonzalo Lira Resurfaces, Reports He Was Detained by Ukrainian Authorities For A Week
Chris Menahan
InformationLiberation
Apr. 22, 2022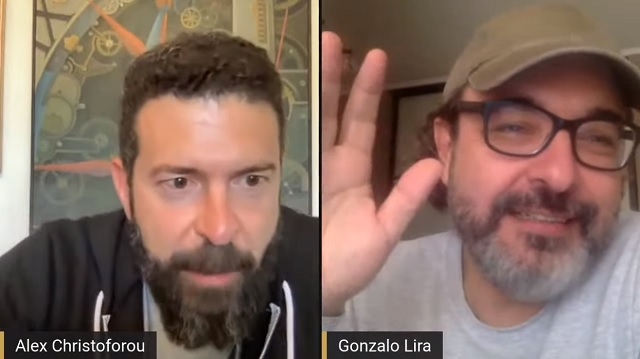 Gonzalo Lira, aka Coach Red Pill, resurfaced in a live-stream on Thursday night and revealed he was detained by the Security Service of Ukraine (SBU) for a week but is now "doing fine."

"I just want to say that I'm fine," Lira said during an appearance with The Duran's Alex Christoforou. "Physically, I'm a little rattled, I was picked up by the SBU on Friday, April 15th at a little after 1pm local time. I'm okay."



"I appreciate so much the kind wishes and all the thoughtfulness of so many people," Lira said. "I'm still in Kharkov and for the time being I cannot leave. The authority here has told me that I cannot leave the city."

He said he doesn't have his phone or computer but reached out to Christoforou through a new Twitter account.

Lira said in a longer Duran stream that the reason he can't leave is because he's currently under investigation. He said he showed Christoforou the paperwork.



Follow InformationLiberation on Twitter, Facebook, Gab, Minds and Telegram.