Fox News Hires 'LGBTQ+ Trailblazer' 'Caitlyn' Jenner, Hannity First to Shill 'Anti-Woke' Transgender Activist to His Audience
Chris Menahan
InformationLiberation
Apr. 01, 2022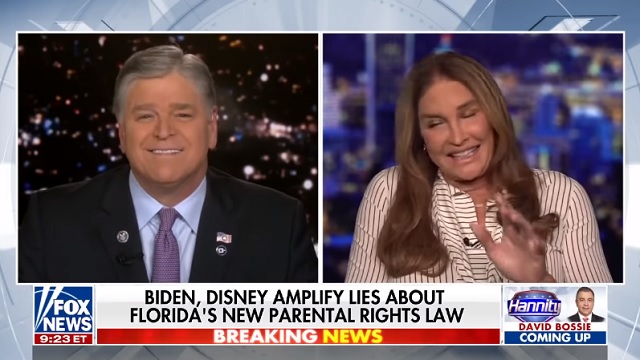 Fox News host Sean Hannity in one week transitioned from shilling for nuclear war with Russia to shilling transgender activist "Caitlyn" Jenner on his audience as a new "anti-woke" conservative "LGBTQ+" hero.

Fox News CEO Suzanne Scott announced she was hiring Jenner on Thursday.

From Newsweek, "Fox News Touts Caitlyn Jenner as an 'Inspiration,' Announces She's Hired":

Former Olympic athlete and unsuccessful California Republican gubernatorial candidate Caitlyn Jenner will join Fox News as a contributor, touting her as an "inspiration" and "a trailblazer in the LGBTQ+ community," the network announced on Thursday.

[...] "Caitlyn's story is an inspiration to us all. She is a trailblazer in the LGBTQ+ community and her illustrious career spans a variety of fields that will be a tremendous asset for our audience," Fox News CEO Suzanne Scott said in a press release emailed to Newsweek.
Just hours later, Hannity was the first to shill Jenner to his audience. Hannity introduced Jenner by claiming he told him he's "over" his history as a reality TV star and athlete and felt compelled to step into politics because "this country is in deep trouble."

Hannity's framing was intended to portray Jenner as a savior here to rescue us rubes from the too far gone woke left.

"As you know I am trans but I'm not a trans activist," Jenner told Hannity. "That is just one part of my life. There is so much more to me."

Fact check: false.


"You can talk about a variety of subjects," Hannity said before asking the man in a dress who injects himself with female hormones to comment on Florida's anti-grooming bill.



Hannity along with other Fox News stars like Tomi Lahren aggressively shilled Jenner during his failed run for California Governor.






He ended up getting only 1% of the vote.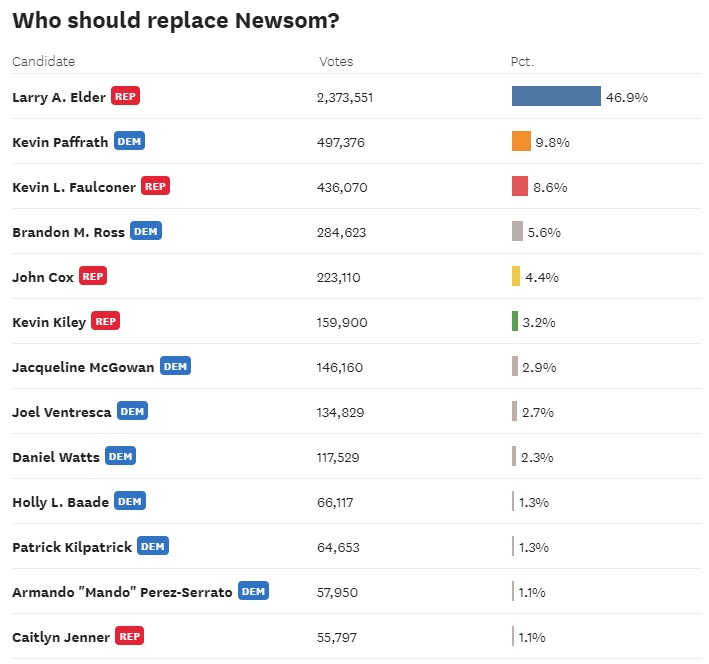 Despite Jenner's total lack of support among the public and widespread distain among the average Fox News viewer, Suzanne Scott and the Murdochs are insisting Fox News viewers be forced to listen to his idiotic ramblings.



Fox News is now the network of transgender neocons.

Follow InformationLiberation on Twitter, Facebook, Gab, Minds, Parler and Telegram.