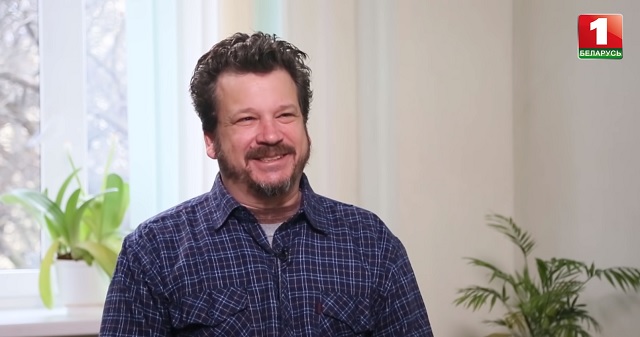 Belarus has officially granted refugee status to Evan Newman, an American citizen who was facing potentially decades in prison for taking part in a rowdy protest at the Capitol on Jan 6.

"US citizen Evan Newman received refugee status in Belarus," Belarusian Telegraph Agency reported Tuesday on Twitter (as translated by Google). "The document was handed to him in the Department of Citizenship and Migration of the Internal Affairs Directorate of the Brest Regional Executive Committee on March 22, 2022."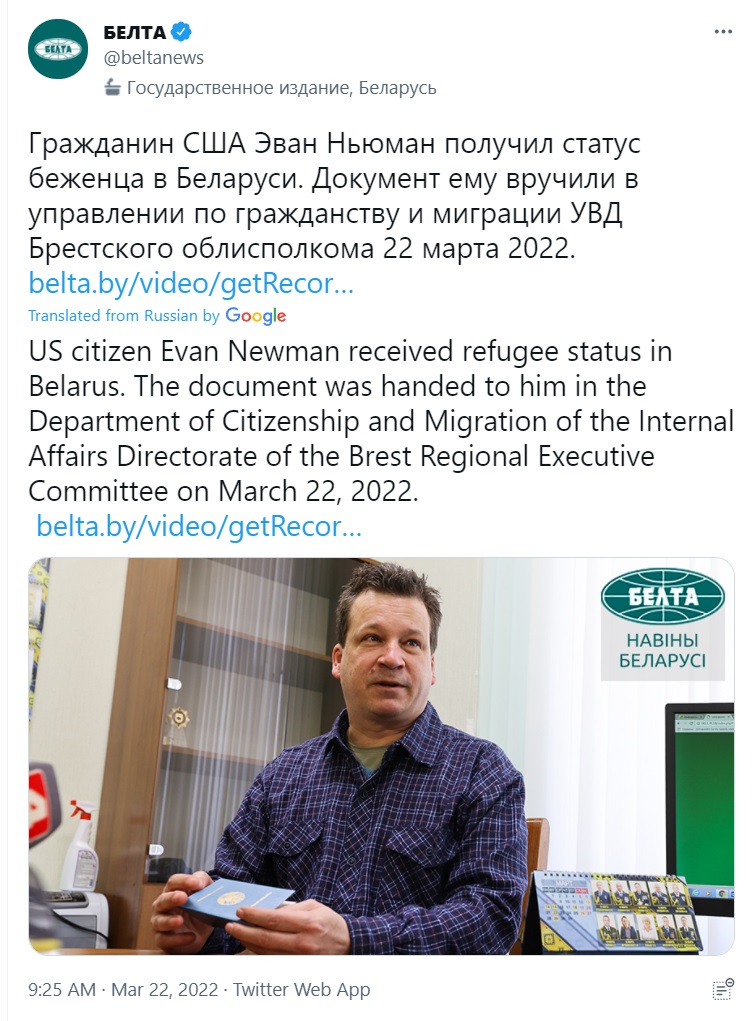 Newman's request for asylum was covered in Nov 2021 on Belarusian TV.



"The Belarus 1 anchors described Neumann as a 'simple American, whose stores were burned down by members of the Black Lives Matter movement, who was seeking justice, asking inconvenient questions, but lost almost everything and is being persecuted by the U.S. government,'" the AP reported.

Newman could be heard highlighting how Capitol protesters are being tortured in jail.

Capitol protesters are not only being tortured but also racially abused by sadistic jail guards, locked in solitary confinement and held in indefinite detention. These are grave human rights abuses by any measure.

If Newman was rioting against the government in Belarus or Russia he would be hailed by our government as a "pro-democracy protester." If he was rioting for Black Lives Matter he would have escaped all charges and potentially been handed millions of dollars. Because he was opposing the DC regime, he was aggressively overcharged and threatened with decades in prison.

A Sept 2021 poll found that half of Americans believe Jan 6 suspects are "political prisoners."

Follow InformationLiberation on Twitter, Facebook, Gab, Minds, Parler and Telegram.