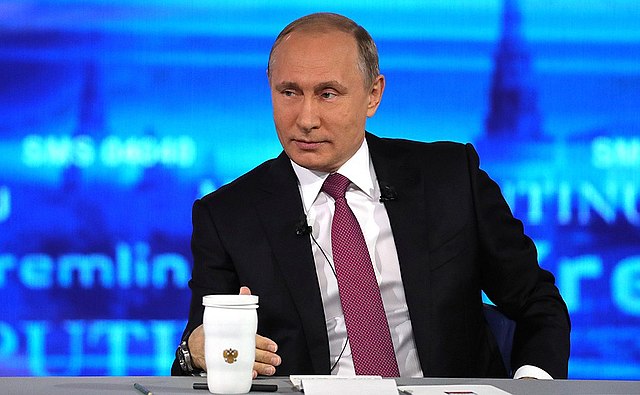 The globalists' attempt to deplatform the entire nation of Russia is running into a bit of trouble.

"We cannot block the reserves of the Russian Central Bank in Moscow. Or In China," said Josep Borrell, High Representative of the European Union for Foreign Affairs and Security Policy, over the weekend. "In the last year Russia has been placing their reserves in places where we can't block them. Russia has been preparing for sanctions financially."


Borrell also said EU countries intend to supply fighter jets to the Ukraine along with $560 million in "lethal aid."

Even though poll after poll showed Americans have no desire to get involved with the war, the regime in Washington has rolled out potentially WW3-inducing sanctions on Putin himself and members of his inner circle. Together with the EU they also banned multiple Russian banks from SWIFT. They're also working to aggressively seize the assets of Russian oligarchs, which is what Anne Applebaum has been pushing for.



These are outright acts of war.

Russia has retaliated by banning the selling of Russian securities owned by foreigners.



From TASS, "Russia may nationalize property of US, EU citizens in response to sanctions - Medvedev":

Russian Security Council Deputy Chairman Dmitry Medvedev speculated that Russia may nationalize property of people registered in the US, the EU and other unfriendly jurisdictions amid new anti-Russian sanctions.

He noted that Russia is being threatened with arrests of assets of Russian citizens and companies abroad - "just like that, without any sanctions," "in a carpet fashion," "out of spite." According to the politician, "this must be responded to in a quite symmetric manner."

"With arrest of assets of foreigners and foreign companies in Russia based on country principle. And maybe, with nationalization of property of people registered in unfriendly jurisdictions. Like the EU, EU member states and a number of singing-along states of the Anglo-Saxon world that will take part in this," he said on his VK page Saturday.

"Thankfully, we have vast experience and we have a law on this issue. A harsh one," Medvedev added ironically. "So the most interesting stuff only begins..."
Our ruling elite -- who have refused to admit that any wrongdoing on their part led to the election of Donald Trump and instead have just doubled down again and again on all their "woke" lunacy -- are now following the exact same pattern with the world's second strongest nuclear superpower.

Rather than admit their endless aggression towards Russia was a colossal mistake, they're just doubling down and pushing for WW3.


Our occupiers won't lift a finger to do anything for the American people but they're willing to risk nuclear war over the Ukraine.


From RT, "Belarus' Lukashenko warns of WWIII":

Belarusian President Alexander Lukashenko has warned the West against imposing tough sanctions on Moscow, saying that such measures could push Russia into a "third world war."

"Now there is a lot of talk against the banking sector. Gas, oil, SWIFT. It's worse than war. This is pushing Russia into a third world war," Lukashenko said on Sunday, as quoted by local media. He added that a nuclear conflict could be the final outcome.

Russia's military attack against Ukraine, ordered by President Vladimir Putin on February 24, has been condemned by Western nations and has prompted a new wave of tough sanctions against Moscow.

"We have experience. We discussed this theme with Putin more than once. We'll survive. It is impossible to starve us to death," he said.

Retaliatory measures being developed by Moscow and Minsk will be "very tangible," but it is important to think them over "very carefully," Lukashenko said, not to self-harm.

The Belarusian leader has also said if the West moved to put nuclear weapons in bordering countries, he would ask Putin to "return" Russia's own nuclear weapons to Belarus.
The global economy is deeply interconnected and these sanctions could not just crash Russia's economy but the global economy as a whole.



Our occupiers are truly psychotic.

Follow InformationLiberation on Twitter, Facebook, Gab, Minds, Parler and Telegram.