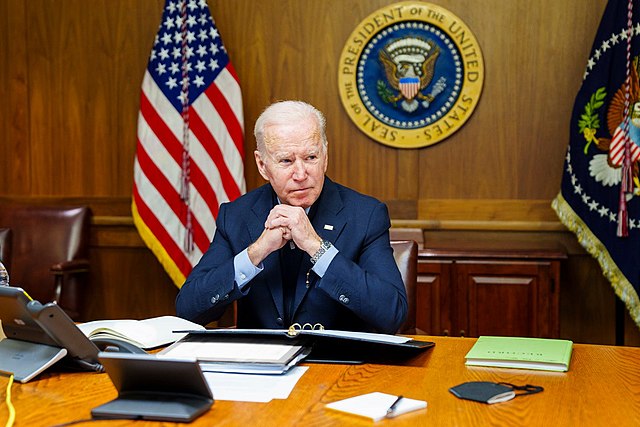 The DC regime lost in Afghanistan and is losing in Ukraine and they're powerless to respond to Russia's invasion with anything but sanctions.



The sanctions Biden announced this afternoon, while extreme, are not as extreme as they could be.


Germany and the rest of Europe were dealing with insanely high energy prices before the war which have only skyrocketed higher since the war kicked off.

Germany has already made it clear they don't want to kick Russia out of SWIFT.



From Reuters, "Russia should not be cut off from SWIFT at the moment - Germany's Scholz":

Cutting off Russia from the SWIFT global interbank payment system should not be part of the second EU sanctions package against Russia that EU leaders will decide upon at a meeting on Thursday in Brussels, German Chancellor Olaf Scholz said.

"It is very important that we agree those measures that have been prepared - and keep everything else for a situation where it may be necessary to go beyond that," Scholz told reporters, responding to a question on SWIFT, as he arrived to an emergency summit set to discuss Russia's invasion of Ukraine.
Russia has contingency plans to work around SWIFT, regardless.

Odds are the hostilities will blow over in a few years and a lot of these sanctions will be lifted. The news cycle these days is a matter of hours.

The NordStream 2 pipeline, though currently halted, is fully completed and ready to be turned on at any moment if the political winds shift.

Our elites were warned repeatedly they were going down the wrong path by endlessly antagonizing Russia and backing them into a corner but they didn't listen.




Now they're facing the consequences.

Follow InformationLiberation on Twitter, Facebook, Gab, Minds, Parler and Telegram.