From Hiding, Justin Trudeau Accuses Trucker Convoy of 'Hateful Rhetoric' And 'Violence Toward Citizens'
Chris Menahan
InformationLiberation
Jan. 31, 2022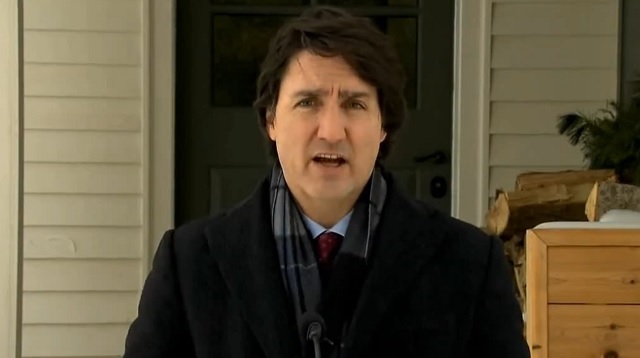 From his undisclosed hideout, Justin "Tin-Pot" Trudeau gave a speech on Monday accusing Canadian trucker protesters of "hateful rhetoric" and "violence toward citizens."



Not even one person has been arrested.


The protests are so peaceful the media is running articles hyping the alleged "non-violent dangers" they pose.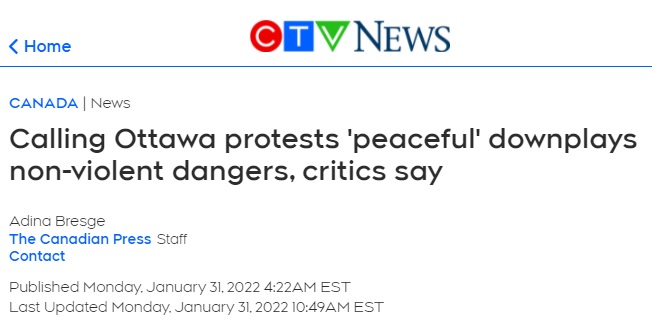 As Trudeau noted, he took a knee for Black Lives Matter.


Trudeau on Monday also announced he "tested positive" for covid.


The triple-vaxxed are catching and spreading covid en masse but truckers can't decide for themselves whether they want to take the jabs.

This is "science."

It's just comical.

Data from the Canadian province of Alberta from earlier this month showed "a huge increase in Covid infections and deaths in people following their first Covid vaccine dose," as Alex Berenson noted.




The government simply censored it off their website after Berenson highlighted it.

There is no scientific or moral case for mandating these shots whatsoever.

Follow InformationLiberation on Twitter, Facebook, Gab, Minds, Parler and Telegram.