FDA, CDC Back BOOSTERS For Minors After Conducting Zero Testing On Boosters For Minors
Chris Menahan
InformationLiberation
Dec. 15, 2021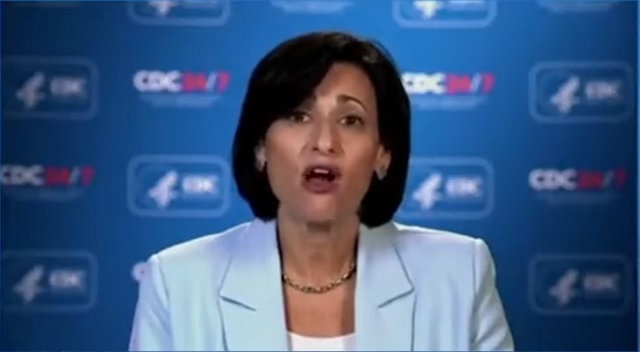 As FDA advisory panelist Dr Eric Rubin said when backing the first round of shots for kids, "We're never going to learn about how safe this vaccine is unless we start giving it."


From TechnoFog:

Late last week, on December 9, the FDA approved the Emergency Use Authorization (EUA) for the Pfizer COVID-19 vaccine, "authorizing the use of a single booster dose for administration to individuals 16 and 17 years of age." The booster is to be given at least 6 months after vaccination.

[...] The Pfizer vaccine is particularly dangerous for young men aged 16-17. As we observed back in October, teenage boys are especially at risk for heart problems – like myocarditis – after getting the Pfizer vaccine:

"Boys between 16 and 19 years of age had the highest incidence of myocarditis after the second dose . . . The risk of heart problems in boys of that age was about nine times higher than in unvaccinated boys of the same age." - New York Times.

The risk of myocarditis for boys 16 – 19 years old is higher after the Pfizer second dose. What happens after the third dose??

That's a good question.

One would rightly assume that the third dose might present more danger of heart problems than the second dose. But FDA doesn't have the answer to this question. And why doesn't it have the answer?

Because the FDA didn't look.

Because the FDA conducted ZERO tests in this age bracket before approving the latest Pfizer booster for this age bracket.

Instead, the FDA relied on prior (old) booster data from a study of "200 participants, 18 through 55 years of age." Choosing to ignore the long-term data for the efficacy of the Pfizer booster shot, the FDA instead reviewed the old data showing "the antibody response against the SARS-CoV-2 virus one month after a booster dose of the vaccine."

That's it. That's the rigorous studies that now meet FDA standards.
The FDA's statement reads like a parody: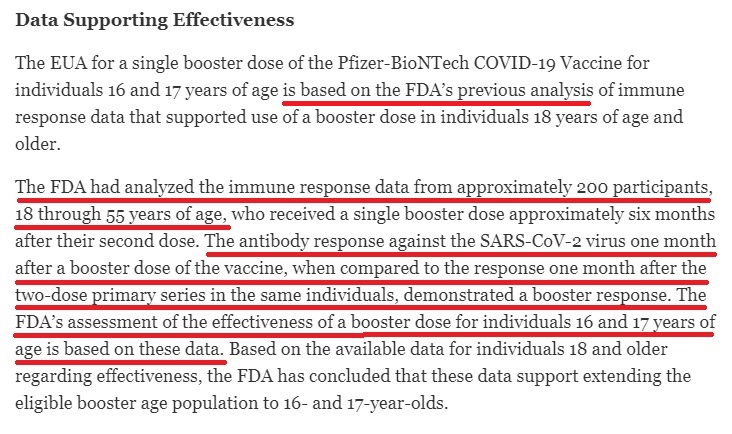 CDC Director Rochelle Walensky is echoing the same garbage:

"Today, CDC is strengthening its booster recommendations and encouraging everyone 16 and older to receive a booster shot. Although we don't have all the answers on the Omicron variant, initial data suggests that COVID-19 boosters help broaden and strengthen the protection against Omicron and other variants. We know that COVID-19 vaccines are safe and effective, and I strongly encourage adolescents ages 16 and 17 to get their booster if they are at least 6 months post their initial Pfizer vaccination series."
Their "data" is just coming straight from Pfizer (and Israel).

On August 31, two top vaccine regulators at the FDA resigned in protest over the regime's plan to roll out boosters for adults without any safety data, only for the shots to get approved weeks later based off "gut feeling."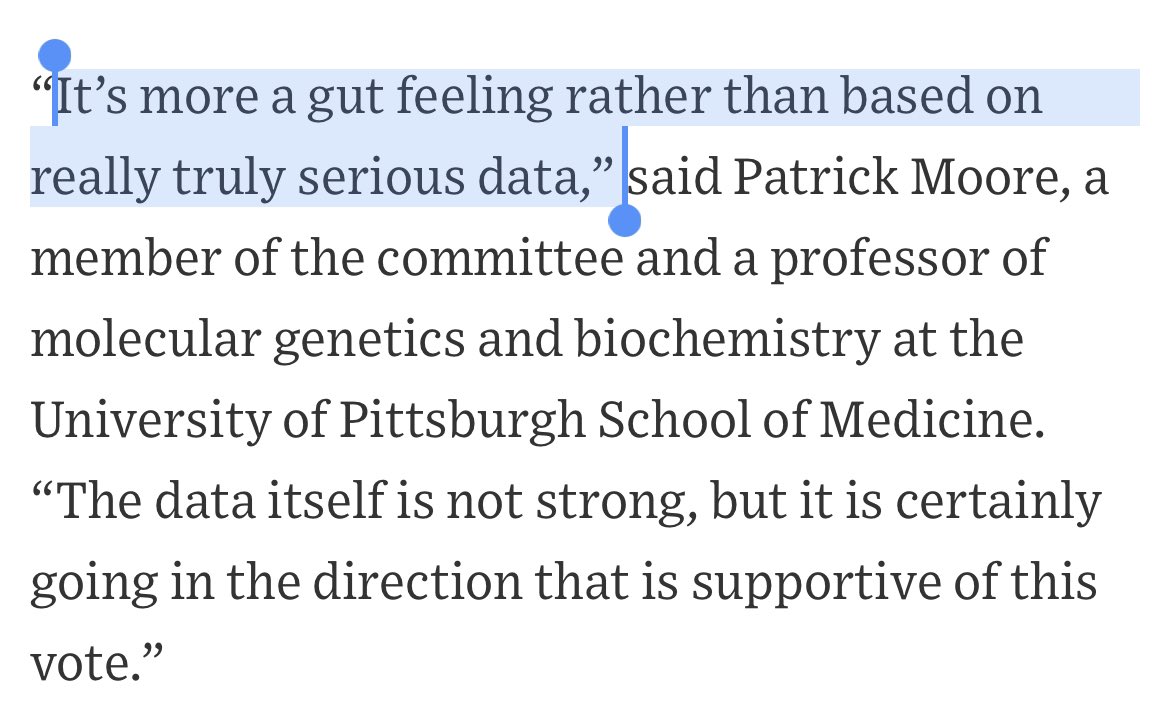 These are their "standards."

Follow InformationLiberation on Twitter, Facebook, Gab, Minds, Parler and Telegram.