NZ PM Jacinda Ardern: 'There's Not Going To Be An Endpoint To This Vaccination Program'
Chris Menahan
InformationLiberation
Dec. 09, 2021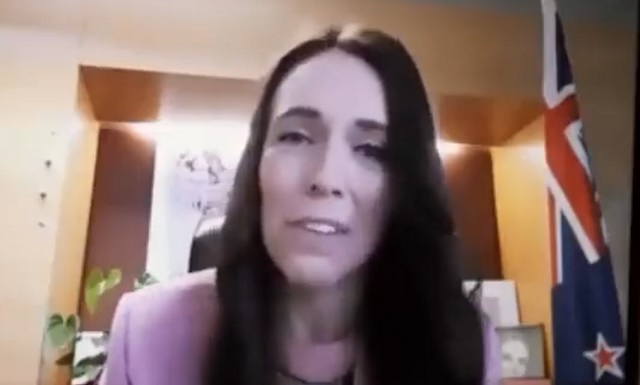 New Zealand Prime Minister Jacinda Ardern said straightforwardly during an interview on Tuesday that "there's not going to be an endpoint to this vaccination program."


From LifeSiteNews:

In an interview Tuesday with New Zealand network Newshub, Ardern characterized the experimental COVID shots as a "really important" measure "to protect our people" and thus declared that "there's not going to be an endpoint to this vaccination program."

Speaking specifically about New Zealand's native Maori population, Ardern noted that some 83 percent have taken the first shot. This high uptake, however, has proved unsatisfactory to the COVID-obsessed politician, who said that she is "obviously chasing with those second doses."

"There's been a huge focus on making sure we are reaching everyone, wherever they are in the country and ensuring that we are overcoming those barriers," Ardern informed viewers.

The prime minister explained that "so long as there's people who are eligible who haven't been vaccinated, we've got work to do," adding, "I don't think I will ever be satisfied as long as there's somebody ... who is eligible and hasn't been [jabbed]."

[...] "We are obviously rolling out boosters now, so we've got another wave of people we need to make sure we're protecting again," she said. "Those who were vaccinated six months ago, we really need them to come back or we need to go to them."
Full video:



In October, Ardern also straightforwardly confirmed that the purpose of their vaccine passport scheme is to create "two different classes of people" and strip purebloods of their rights.


Thank you, Mrs. Ardern, for just blurting out the real agenda.

Follow InformationLiberation on Twitter, Facebook, Gab, Minds, Parler and Telegram.