Federal Judge Blocks Biden Vax Mandate For Contractors; All Three Mandates For Private Sector Now Halted
Chris Menahan
InformationLiberation
Dec. 08, 2021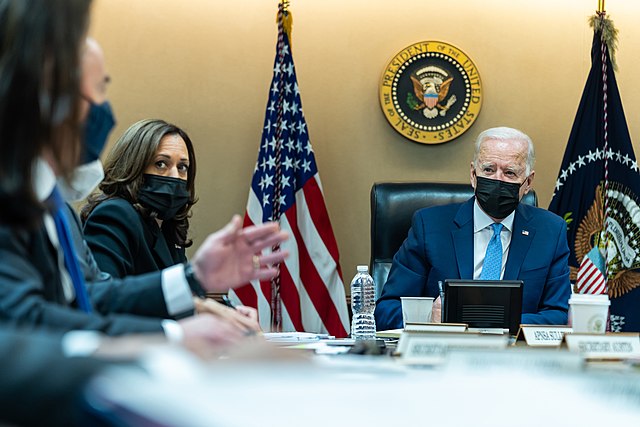 The Biden regime's three "vaccine" mandates for private businesses and health care workers have all been halted.


From The Daily Mail, "Federal judge blocks Biden's last remaining COVID vaccine mandate rule on contractors due to 'vast economic and political significance': Judges have already blocked mandate being imposed on businesses or healthcare workers":

A federal judge on Tuesday blocked the last of the Biden administration's COVID-19 vaccine mandates for businesses, saying the government exceeded its authority with a requirement that millions of employees of federal contractors be inoculated.

The ruling was the latest setback for President Joe Biden, who announced a series of measures in September aimed at increasing vaccination rates to fight the pandemic that continues to kill more than 1,000 Americans daily.

With Tuesday's ruling, all three of Biden's broad vaccine mandates affecting the private sector have been put on hold by courts.

Judges already issued a stay regarding one that applies to businesses with 100 or more employees, and another for a vaccine mandate targeting health care workers across the U.S.

[...] U.S. District Judge Stan Baker in Savannah, Georgia, said Congress did not clearly authorize the president to use procurement to impose a vaccine requirement on contractors that will have 'vast economic and political significance.'

He ruled that Executive Order 14042 - which on September 9 brought in the mandate for federal contractors - was not lawful.

'The Court finds that Plaintiffs have a likelihood of proving that Congress, through the language it used, did not clearly authorize the President to issue the kind of mandate contained in EO 14042, as EO 14042 goes far beyond addressing administrative and management issues in order to promote efficiency and economy in procurement and contracting, and instead, in application, works as a regulation of public health, which is not clearly authorized under the Procurement Act 9,' wrote Baker in his ruling.

'While the Procurement Act explicitly and unquestionably bestows some authority upon the President, the Court is unconvinced, at this stage of the litigation, that it authorized him to direct the type of actions by agencies that are contained in EO 14042.'
This was all a play to trick people into submitting.

They figured they had nothing to lose as the mandates would scare some people into submitting and there's a decent chance they'd be upheld by our pathetic "conservative" Supreme Court.

The mandate for federal government employees and our armed forces is still on, though the regime doesn't appear to have fired anyone yet and keeps pushing the supposed final compliance date back.

That said, this gamble has had serious political costs. Biden's approval rating is now in the dumps and any hope of him being a unifying figure restoring legitimacy to the regime is now gone.

Follow InformationLiberation on Twitter, Facebook, Gab, Minds, Parler and Telegram.