"It's More A Gut Feeling Rather Than Based On Really Truly Serious Data": FDA Panelist On Approving Moderna Boosters
Chris Menahan
InformationLiberation
Oct. 17, 2021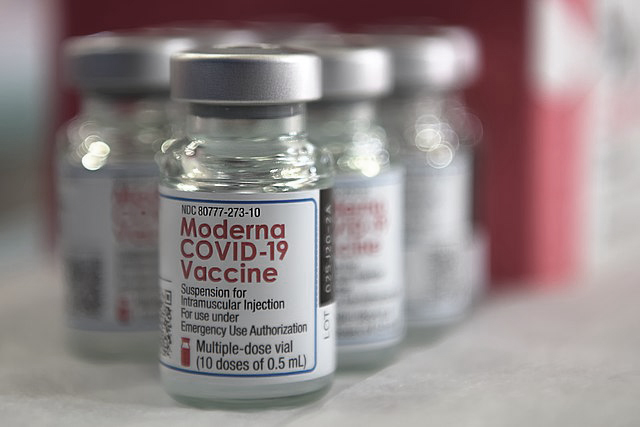 The FDA approved the rollout of Moderna mRNA booster shots based off "a gut feeling" rather than any "really truly serious data," according to a member of the FDA's vaccine-advisory panel who voted in favor of the plan.

From The Wall Street Journal, "Moderna Booster Shot Backed by FDA Advisory Panel":

Vaccine experts advising the Food and Drug Administration voted 19 to 0 Thursday to recommend authorization of an extra dose of Moderna Inc.'s MRNA Covid-19 shot, a key step in making booster doses available to millions more people.

A vaccine-advisory panel voted in favor of giving a Moderna booster shot at least six months after the second dose, to adults 65 years and older, as well as adults under 65 who are at high risk of severe Covid-19 or serious complications because of their jobs, living conditions or underlying medical conditions.

[...] Members of the FDA's vaccine-advisory panel supported Moderna's booster dose even though the evidence for it was from a small study and had mixed results.

"It's more a gut feeling rather than based on really truly serious data," said Patrick Moore, a member of the committee and a professor of molecular genetics and biochemistry at the University of Pittsburgh School of Medicine. "The data itself is not strong, but it is certainly going in the direction that is supportive of this vote."
This is what they mean when they say they "follow the science."

In related news, the founders of Moderna just made their debuts on Forbes' list of the 400 richest Americans.


Follow InformationLiberation on Twitter, Facebook, Gab, Minds, Parler and Telegram.