4yo And 5yo Given Pfizer Covid Shots Instead of Flu Shots, Both Develop 'Heart Issues'
Chris Menahan
InformationLiberation
Oct. 11, 2021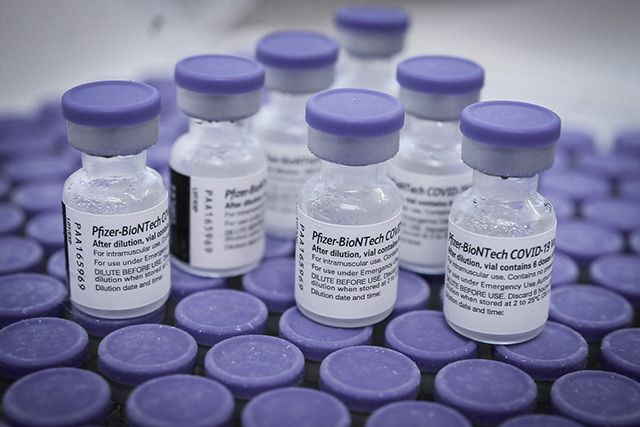 An Indiana family that went to Walgreens for flu shots were instead all mistakenly given Pfizer's covid shots and their two young children are now "showing signs of heart issues."

WATCH:



From WFIE/Gray News, "Attorney: COVID vaccines given to family, including small kids, instead of flu shots":

Members of an Indiana family who went to get flu shots, including two children, were accidentally given adult doses of the Pfizer coronavirus vaccine, their attorney said.

They said it happened Monday [Oct 4] at a Walgreens pharmacy, WFIE reported.

[...] The family said they left the pharmacy thinking they had received their flu shots, but a Walgreens employee later called them and said they had made a mistake. The attorney said the cards were then issued since the coronavirus vaccine had been given.

Tuley said the children have been taken to a pediatric cardiologist, and the family was told both are showing signs of heart issues.

The family said the younger child has been sick with a fever and a cough.
WFIE identified the parents in a follow-up report as Alexandra and Joshua Price of Evansville and revealed more on their children's heart issues.

"[The cardiologist] said our daughter was having higher blood pressure than she would like," Alexandra told WFIE. "And Lucas, our son was having tachycardia..."

"As of Monday, the family says the younger child has been sick with a fever and a cough," WFIE reported. "Since last week, the family now says the older child has developed a fever."

A CBS News/YouGov poll released on Friday found that 37% of parents with kids aged 5 to 11 said they plan to get their kids jabbed. A Kaiser poll had the same number pegged at 34%.

The numbers are shockingly high considering there's zero long-term data on the side effect profile of these novel mRNA jabs in kids (and adults) and plenty of data showing their supposed effectiveness wanes after just 5 months and people may require a lifetime of jabs in order to be considered "fully vaccinated."

[This article has been updated with more on the children's heart issues.]

Follow InformationLiberation on Twitter, Facebook, Gab, Minds, Parler and Telegram.