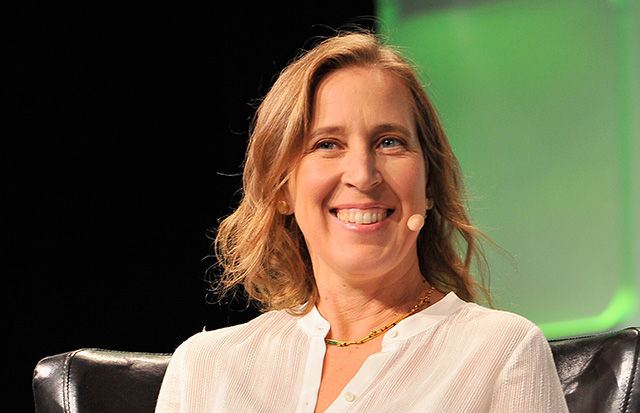 Under YouTube CEO Susan Wojcicki's new speech codes, YouTubers can now be banned for quoting CDC director Rochelle Walensky admitting last month on live TV that covid shots do not "prevent transmission" of the virus.


From YouTube's Official Blog, "Managing harmful vaccine content on YouTube":

Today, we're expanding our medical misinformation policies on YouTube with new guidelines on currently administered vaccines that are approved and confirmed to be safe and effective by local health authorities and the WHO.

[...] Since last year, we've removed over 130,000 videos for violating our COVID-19 vaccine policies.

[...] We've steadily seen false claims about the coronavirus vaccines spill over into misinformation about vaccines in general, and we're now at a point where it's more important than ever to expand the work we started with COVID-19 to other vaccines.

Specifically, content that falsely alleges that approved vaccines are dangerous and cause chronic health effects, claims that vaccines do not reduce transmission or contraction of disease, or contains misinformation on the substances contained in vaccines will be removed. This would include content that falsely says that approved vaccines cause autism, cancer or infertility, or that substances in vaccines can track those who receive them. Our policies not only cover specific routine immunizations like for measles or Hepatitis B, but also apply to general statements about vaccines.
This now qualifies as "misinformation":


Hell, just quoting the long list of horrible side effects in Pfizer's own covid vaccine insert now qualifies as "misinformation."

As with our COVID guidelines, we consulted with local and international health organizations and experts in developing these policies. For example, our new guidance on vaccine side effects maps to public vaccine resources provided by health authorities and backed by medical consensus. These policy changes will go into effect today [...]

Given the importance of public discussion and debate to the scientific process, we will continue to allow content about vaccine policies, new vaccine trials, and historical vaccine successes or failures on YouTube. Personal testimonials relating to vaccines will also be allowed, so long as the video doesn't violate other Community Guidelines, or the channel doesn't show a pattern of promoting vaccine hesitancy.
Translation: we're going to ban you for telling the truth and if you're one of the hundreds of thousands if not millions of Americans who've been injured by these vaccines we'll ban you for telling your story in a way we don't like.

As I reported last year, YouTube's rules are so broad they now ban the majority of Americans from expressing their views.

Dr Joseph Mercola responded to YouTube banning his channel with a statement on his website reading in part:

The world is becoming increasingly aware of the rampant corruption in the media, and are rising up against tyrannical governments and the pharmaceutical industry that are coordinating this assault on our freedom and civil rights. Anyone who asks questions or challenges the hard sell is immediately censored on social media. State governments and employees, health care workers and emergency responders, face loss of their jobs for refusing the vaccine.

The United States federal government was directly funding the dangerous gain of function virus research that lead to this global pandemic, and the media helped bury any evidence of the lab leak.

Independent media platforms that defend freedom of speech and the rights of Americans to speak out against the global tyranny will defeat the censorship extremists. Dissenting Americans, both vaccinated and unvaccinated, fill the ranks of every socioeconomic class, every political party and every faith-based community. They understand the meaning of the warning that, "The only thing necessary for triumph of evil is for good men to do nothing," and they are not going to stand by and do nothing.

We are united across the world, we will not live in fear, we will stand together and restore our freedoms.
This is now the only type of vaccine-related content which will be allowed on YouTube:


Follow InformationLiberation on Twitter, Facebook, Gab, Minds, Parler and Telegram.