Israel, which recently gave Anthony Fauci a million dollar "award," is planning to "brief" the FDA on why they need to approve endless booster shots for the American public.

From RT, "Israel to brief FDA on Covid-19 vaccine boosters as health experts seek data to back Biden's 3rd jab rollout plan":

Israeli health officials have agreed to present data from their country's rollout of Covid-19 vaccine booster shots to the FDA, potentially providing ammunition to help the Biden administration justify such a program in the US.

The US Food and Drug Administration (FDA) asked Israel's Health Ministry to brief the agency's advisory committee on booster-shot data at the panel's September 17 [virtual] meeting, according to Sharon Alroy-Preis, the ministry's head of public health.

"We have been asked to come and present Israel's experience and our data so that we can truly help the whole world to learn," Alroy-Preis said on Sunday in an interview with the country's Channel 12 TV.

Israel launched its booster-shot program on August 1, citing the waning efficacy of Covid-19 vaccines over time, and has so far administered the additional jabs to about 2.6 million people, or roughly 28% of the population.
Why don't they just email the FDA their data right now?

This meeting is clearly being timed right before the White House's Sept 20 booster approval deadline. This seems like it's all part of a scheme to help put down the mutiny at the FDA against rushing to approve boosters.

From the data that's already public, it appears Israel's mass Pfizer mRNA "vaccine" program is not working very well (if at all) and that's why they're telling the public to prepare for a fourth shot.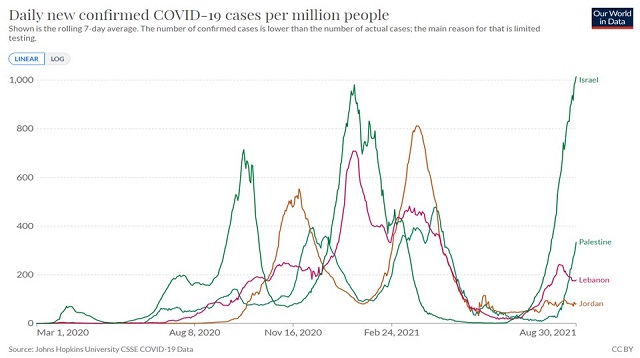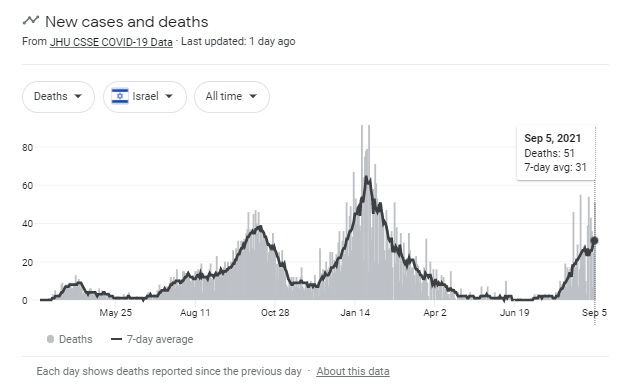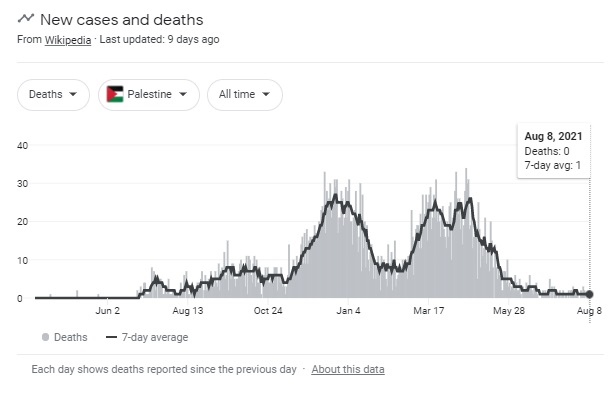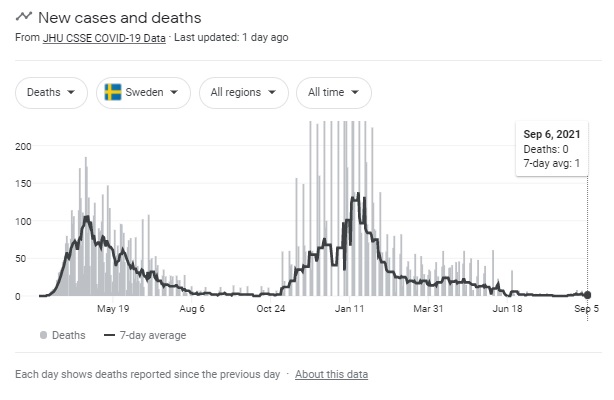 Not even one clinical trial has been completed proving the effectiveness of boosters nor detailing the side effect profile on third or fourth shots.

Regardless, Fauci -- "The Million Dollar Man" -- is already on board with the agenda.

From RT, "Pfizer booster will likely be approved by Sep. 20, Fauci says after claiming further doses needed to be 'fully vaccinated' ":

After saying booster shots will likely be needed for people to be considered 'fully vaccinated' against Covid, White House health adviser Dr. Anthony Fauci said Pfizer could have approval for a further dose in a matter of weeks.

During an appearance on CBS' Face the Nation, Fauci revealed the Pfizer-BioNTech shot will likely be the only approved booster dose given authorization by September 20, the date the Biden administration previously said it wants to see booster shot distribution begin.

Moderna's vaccine will meanwhile need more time to get "appropriate approval," Fauci said. He did not give a timeframe for the Johnson & Johnson vaccine, though they have been working on a booster shot, as well.

"We were hoping that we would get the, both the candidates, both products, Moderna and Pfizer, rolled out by the week of the 20th. It is conceivable that we will only have one of them out but the other would likely follow soon thereafter," Fauci said.

Pfizer will likely meet the deadline because they have "their data in" in time to get approval from the Food and Drug Administration (FDA) and the Advisory Committee on Immunization Practices.

Health officials with the Biden administration announced last month that booster shots would be required eight months after a Moderna or Pfizer second dose. Officials have cited more spreadable coronavirus variants such as Delta for the reason for needing further doses.

Fauci's comments follow him saying that once booster shots are available, a third dose will "likely" be required for people to be considered "fully vaccinated." With only Pfizer ready to get approval, however, it might leave many people who were once considered vaccinated now in need of another dose and likely subsequent proof if they plan on going to an event or business requiring inoculation.
From last week in Politico, "Biden's top-down booster plan sparks anger at FDA":

On Tuesday, two top FDA vaccine regulators resigned — a decision that one former official said was rooted in anger over the agency's lack of autonomy in the booster planning so far. A current health official said the pair, Marion Gruber and Philip Krause, left over differences with FDA's top vaccine official Peter Marks. Now the agency is facing a potential mutiny among its staff and outside vaccine advisers, several of whom feel cut out of key decisions and who view the plan to offer boosters to all adults as premature and unnecessary.

[...] much of the discord within the agency centers on the administration's decision to push ahead with boosters before FDA's top scientists had a chance to weigh in.

[...] Biden added to the confusion and controversy last weekend when he suggested that boosters could be administered just five months after the initial regimen, rather than the eight his administration had just proposed. Those remarks, coming after a meeting with Israeli Prime Minister Naftali Bennett, fueled worries that an administration that had pledged to "follow the science" was letting politics dictate outcomes.
Why "follow the science" when you can just follow Israel?

Pfizer CEO Albert Bourla has very close ties with Israel and the two have been working together to scratch each other's backs. Pfizer under Bourla gave Israel early access to their vaccines and Israel gave Pfizer endless positive PR claiming the mRNA "vaccine" was a panacea.

Israel is now at the forefront of rolling out booster shots and they're pushing US officials and "the whole world" to do the same.

Pfizer reported in July they're expecting $33.5 billion in revenue in 2021 and have been saying for months now they expect to start bringing in huge profits off the sale of (potentially endless) boosters.



Axios reported in July that Pfizer's experimental mRNA injection "is on pace to be the world's top-selling drug of all time, by far."

Pfizer's experimental mRNA shot was only approved for "emergency use" last year after President Trump's chief of staff Mark Meadows told then-FDA commissioner Stephen Hahn to approve it by December 11th or be fired by the end of the day.

Hahn caved to the threats and complied.

Follow InformationLiberation on Twitter, Facebook, Gab, Minds, Parler and Telegram.