CDC Admits Vaccine Effectiveness Against Hospitalizations is Falling
Chris Menahan
InformationLiberation
Sep. 01, 2021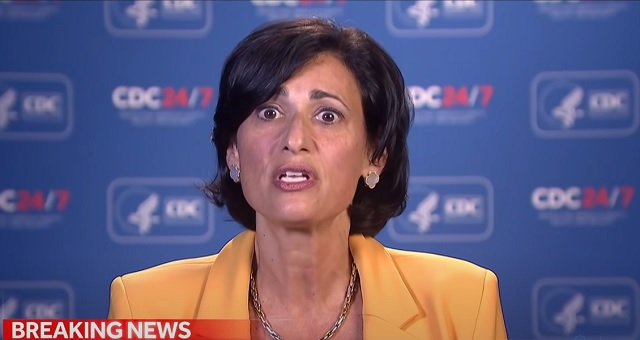 Vaccine effectiveness against covid infection has plummeted from 91% to 66% and effectiveness against hospitalization has fallen from an estimated 97% to as low as 75%, the CDC now reports.

From ABC News:

Vaccine effectiveness against hospitalization drops, CDC says

The COVID-19 vaccines' ability to keep people out of the hospital appears to be dropping slightly, particularly for those 75 and older, the Centers for Disease Control and Prevention announced Monday during an advisory panel.

The CDC has previously estimated that 97% of people in the hospital being treated for COVID-19 are unvaccinated, but that data was collected before the spread of delta, a hyper-transmissible variant that many doctors have warned appears to be making people sicker.

The latest CDC analysis estimates that the ability of the COVID vaccines to keep a person out of the hospital is now between 75% to 95%.
From WebMD:

CDC: COVID-19 Vaccines 66% Effective Against Delta Variant

Vaccine effectiveness against COVID-19 infection dropped from about 91% to 66% once the Delta variant became the dominant strain in the U.S., according to a new study published Tuesday by the CDC.

[...] The latest update is part of a study that is following health care workers, first responders, and other essential workers who are tested weekly in eight locations across six states. The weekly testing helps researchers better track the rates of people who develop mild or no symptoms and may be less likely to get tested overall, CNN reported.

Among the 4,217 participations, 3,483 -- or 83% -- were vaccinated. About 65% received the Pfizer vaccine, 33% received the Moderna doses, and 2% received the Johnson & Johnson shot. Between December 2020 and April 2021, the vaccines were about 90% effective in preventing infections with and without symptoms.

Between April and August, the Delta variant became more dominant and vaccine efficacy began to drop, though there were still few infections. Researchers found 19 infections among 488 unvaccinated people, and about 95% had symptoms. They also found 24 infections among 2,352 fully vaccinated people, and 75% had symptoms. The study didn't include details about the type of symptoms or how severe they were.
It only takes a couple weeks for CDC director Rochelle Walensky's latest lies to crumble using the CDC's own data.

The regime is now following in Israel's footsteps and pushing for boosters every 5 or 6 months.

Is that not an admission in itself these therapeutics are only effective for a couple months?

Follow InformationLiberation on Twitter, Facebook, Gab, Minds, Parler and Telegram.