Chase Bank Closes Gen Mike Flynn's Credit Card Account Citing 'Reputational Risk'
Chris Menahan
InformationLiberation
Aug. 29, 2021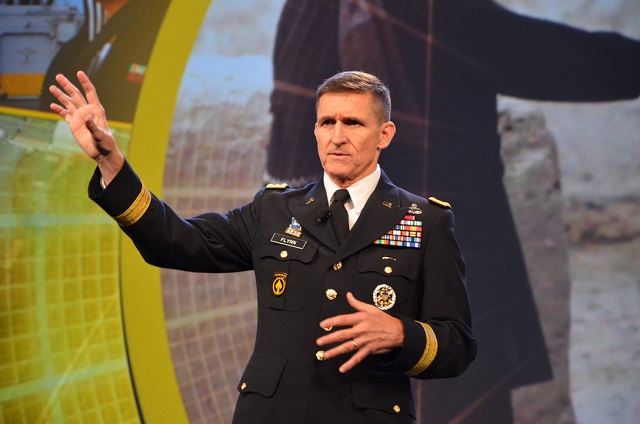 Retired General Mike Flynn reportedly has had his credit card account with Chase bank closed to punish him for his political views.

Fox News' Sara Carter said she verified the claim.


The letter reads:

Update: We are closing your credit cards

After careful consideration, we decided to close your credit cards on September 18, 2021 because continuing the relationship creates possible reputational risk to our company.
Flynn responded by sharing a story from 2019 titled, "Cargo ship owned by JPMorgan Chase seized by US with 20 tons of cocaine" and a DOJ press release from 2020 titled, "JPMorgan Chase & Co. Agrees To Pay $920 Million in Connection with Schemes to Defraud Precious Metals and U.S. Treasuries Markets."

"Chase Bank has gone full blown woke!" Flynn said on Telegram. "They need to deal with their own reputation instead of persecuting my family and I. DOJ dropped my case for their own egregious government misconduct, appears you weren't that lucky with the DOJ. I guess my America First political views don't align with yours. Your loss."

Libtard has-been Keith Olbermann celebrated the news on Twitter and called for people to transfer all their money into the globalist megabank to reward them for financially blacklisting Americans over their political views.

"Yes!" Olbermann said. "Transfer your money into @ChaseforBiz and all the other Chase outlets. Reward loyalty to the United States of America AND punish traitor Mike Flynn!"


According to the new libtard ethos, supporting globalist megacorporations instead of local businesses (which inherently support "white supremacy") is now their sacred duty.

Flynn joins a long list of American right-wingers who have had their bank accounts closed (or outright seized) due to their political views.

Follow InformationLiberation on Twitter, Facebook, Gab, Minds, Parler and Telegram.