Capitol Police Investigate Themselves, Find Themselves Not Guilty in Murder of Ashli Babbitt
Chris Menahan
InformationLiberation
Aug. 22, 2021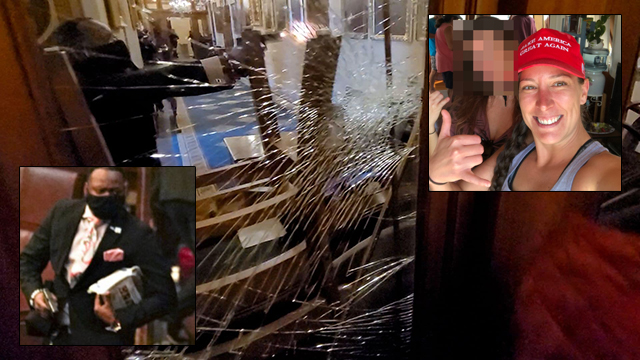 Capitol Police have investigated themselves and found themselves not guilty of any wrongdoing in the murder of unarmed 14-year Air Force veteran Ashli Babbitt.

The identity of Babbitt's killer, a Capitol police officer, has been officially kept secret for over seven months.


In April, Attorney General Merrick Garland also declined to bring any charges against Babbitt's killer.

From NBC News, "Capitol Police officer who shot Ashli Babbitt exonerated in internal probe":

The Capitol Police officer who fatally shot Ashli Babbitt outside a door of the U.S. Capitol during the Jan. 6 riot has been formally exonerated after an internal investigation, according to a department memo obtained by NBC News.

The officer, whose name has not been released, opened fire on Babbitt as she and a mob of other Trump supporters tried to forcefully enter the Capitol.

Video of the shooting showed Babbitt in front of a crowd of rioters trying to get through a door leading to where members of Congress were being evacuated on the House side of the building.

The Justice Department announced in April that no charges were being brought against the officer. The exoneration by the Capitol Police wraps up the last remaining investigation into the incident.

A memo from the commander of the Capitol Police's Office of Personal Responsibility says "no further action will be taken in this matter" after the officer was exonerated for use of force.
Babbitt's family attorney, Terry Roberts, on Saturday slammed the secretive investigation as a "sham."

"I have seen nothing to confirm that an internal affairs investigation by the Capitol Police was done or has been completed," Roberts said in a statement posted to Twitter. "But, if true, I challenge Capitol Police to release the detailed findings (if any) of its investigation."

"It's not enough to say that an officer did nothing wrong if it cannot demonstrate how it reached that conclusion," he said. "I say release the findings to the public so we can determine for ourselves if the investigation was thorough, competent and fair. It wasn't."

Roberts continued: "I predict the Capitol Police will not release anything substantive because it would demonstrate it conducted a sham 'investigation.' A one-sided inquiry behind closed doors proves nothing, and it WAS NOT an 'exoneration.' The world has already seen citizens' videos of the shooting and has reached a different conclusion - one which is far from clearing the officer."





Most cops these days who shoot a random thug during the commission of a crime are ID'ed within 24 hours and subject to intense scrutiny -- including death threats on social media -- even in cases where their actions were clearly justified.

For the feds to suggest this cop's identity must be kept secret for his safety is just laughable!

Ashli Babbitt's killer, who has been unofficially identified as Lt. Michael L. Byrd, was able to kill an unarmed veteran and not only avoid any and all charges but have his identity kept secret for over seven months.

It's entirely within the realm of possibility that he will never officially be acknowledged as her killer.

Whereas Democrats will go to bat for any random thug (so long as they're shot by a white or "white-adjacent" police officer), rather than demand justice for Ashli Babbitt GOP cowards like Oklahoma Rep. Markwayne Mullin and North Dakota Sen. Kevin Cramer have literally praised her killer!

As I reported in July, our corrupt Congress -- including many members who backed the "Defund the Police" movement -- voted to give the Capitol Police an additional $2 billion in funding which they're now using to form a national police force/shadowy intelligence agency that's exempt from FOIA and above the law!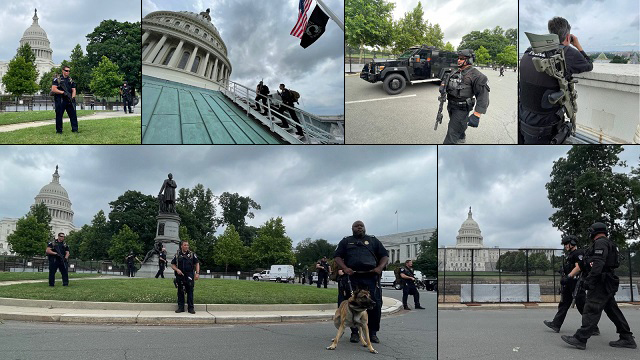 Follow InformationLiberation on Twitter, Facebook, Gab, Minds, Parler and Telegram.