FLASHBACK: Nancy Pelosi Said In April That "We Cannot Require Someone to be Vaccinated" - "It's A Matter of Privacy"
Chris Menahan
InformationLiberation
Jul. 30, 2021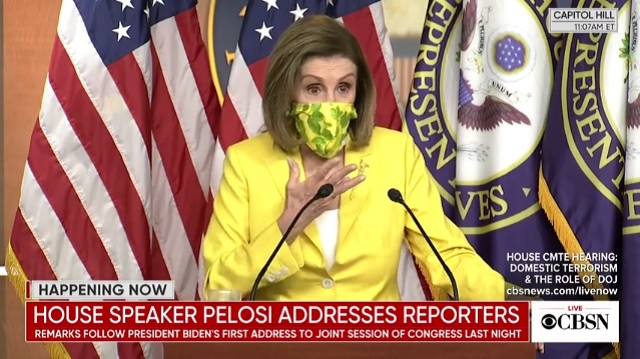 House Speaker Nancy Pelosi just three months ago on April 27, 2021 lamented that "we cannot require someone to be vaccinated" as "it's a matter of privacy."

"We can't require vaccinations for the members [of the House], much less for the American people," Pelosi said.

"So, here's the thing. We cannot require someone to be vaccinated," Pelosi said. "That is just not what we can do. It is a matter of privacy to know who is or who isn't."

"I can't go to the Capitol physician and say give me names of people who aren't vaccinated so I can go encourage them or make it known to others to encourage them to be vaccinated," Pelosi said. "So we can't do that."

Watch the full video via The Daily Caller:



The Biden regime is actively trying to force federal workers and the military to take Big Pharma's experimental mRNA therapy "vaccines," despite the CDC's own data showing they're becoming increasingly ineffective at preventing infections from the Delta variant.

Follow InformationLiberation on Twitter, Facebook, Gab, Minds, Parler and Telegram.