ESPN Hires Betting Analyst Just to Fire Her For Old Tweets
Chris Menahan
InformationLiberation
Jun. 07, 2021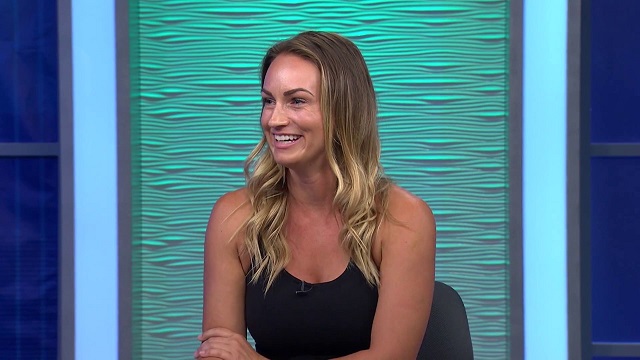 ESPN hired sports betting analyst Kelly Stewart just to fire her as part of a humiliation ritual.

From Breitbart, "ESPN Fires Betting Analyst Over Nine-Year-Old Deleted Tweets":

ESPN has fired sports betting analyst Kelly Stewart before her first day over nine-year-old tweets that she had already acknowledged several years ago when working for Turner Sports.

Back in 2012, Kelly responded badly to taunts thrown her way on Twitter, replying with "homophobic slurs" to her attackers (she reportedly called one attacker a "fag"). She had already suffered a suspension over the tweets from a former employer. Still, ESPN apparently didn't bother to take note of the situation before hiring her, and last month, ESPN hired her as its new sports betting analyst. That happy announcement soon turned to despair, however, as on Friday, ESPN reversed itself and released Stewart from her contract over the old tweets, Front Office Sports reported.

[...] Stewart had worked as a guest on ESPN 1100 radio in Las Vegas, had written for The Las Vegas Review-Journal, and was a writer for Bleacher Report — the latter of which is operated by Turner Sports. The tweets had come to light when she was with Bleacher Report, but Turner Sports decided not to fire her over them. Instead, she reportedly served a suspension.
These were the old tweets they knew about before "hiring" her: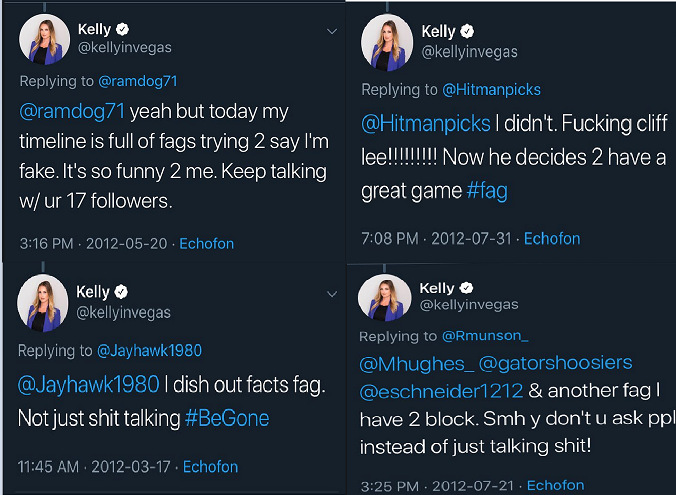 And this is all they wanted out of her:


Kelly, please do yourself and everyone else a favor and save the cringe apology.

By taking part in this humiliation ritual, you're doing their job for them and you're not even getting paid for it.

They hired you just to fire you.

CNN recently did the same with Rick Santorum.



Santorum also did their job for them with a cringe statement claiming he "misspoke" but at least he didn't explicitly apologize.

This is the new normal.

Stop apologizing and start point out how you were hired just to be fired as part of a sick, sadistic humiliation ritual!

Follow InformationLiberation on Twitter, Facebook, Gab, Minds, Parler and Telegram.