Americans Filmed Living Life Normally In Naples, Florida Triggers Outrage On Twitter
Chris Menahan
InformationLiberation
Feb. 04, 2021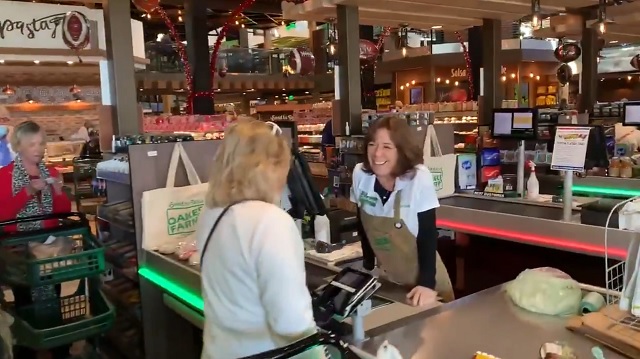 There is nothing more infuriating for the Twitterati than to see happy, smiling people enjoying life without crippling, media-induced neuroses.



We're supposed to be "shocked" that people are living life normally.


Arizona emergency room physician Cleavon Gilman, MD responded to the video by saying, "Let'em die."

"No vaccines for y'all," Gilman said, implying he would deny medical service to patients in need.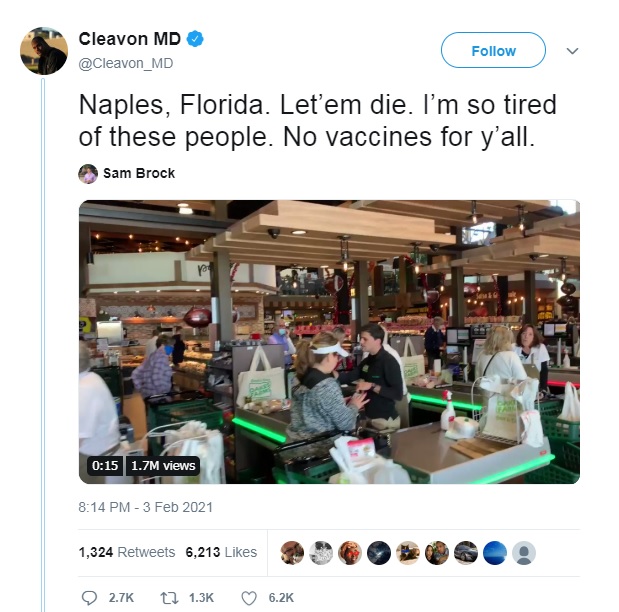 "I'm working in the COVID ICU tonight!" Gilman said, making sure to work a selfie in for self-promotion. "I'm so tired of giving 200% while others in the U.S. can't even help by simply wearing a mask!"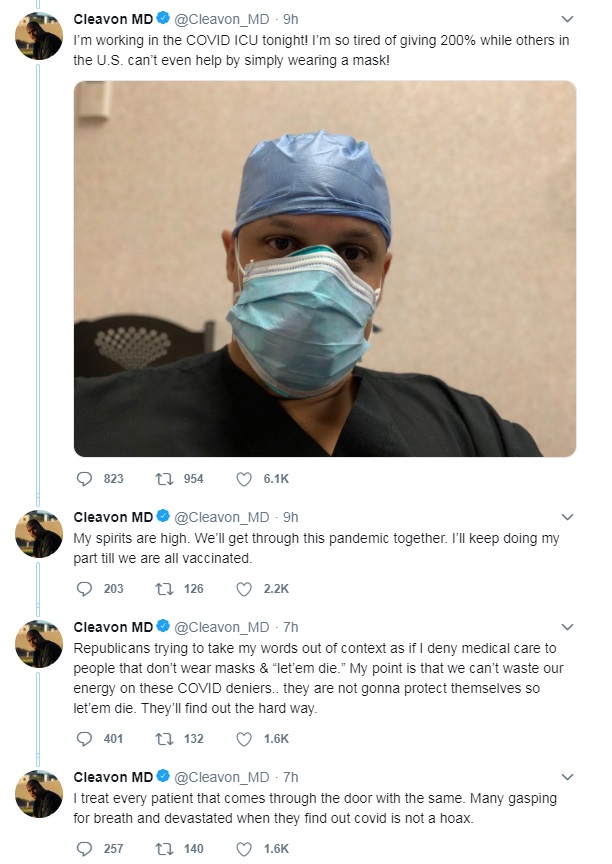 Nothing says "I'm giving 200%" like spending all day promoting one's self on Twitter.

Gilman later complained about "Republicans" taking his words "out of context" by suggesting "Let'em die" meant he would let people die.

"Republicans trying to take my words out of context as if I deny medical care to people that don't wear masks & 'let'em die,'" Gilman said. "My point is that we can't waste our energy on these COVID deniers.. they are not gonna protect themselves so let'em die."


Thanks for clearing that up.

Gilman later deleted the entire thread.

Shepard Smith featured the video on his show Thursday (the lowest rated show in all of cable news, despite aggressive advertising):


It's hard to believe no one watches such great programming, Shep!


Naples seems lovely.

Follow InformationLiberation on Twitter, Facebook, Gab, Minds, Parler and Telegram.