Biden: America Is 'Morally Deprived Because Of Systemic Racism'
Chris Menahan
InformationLiberation
Jan. 27, 2021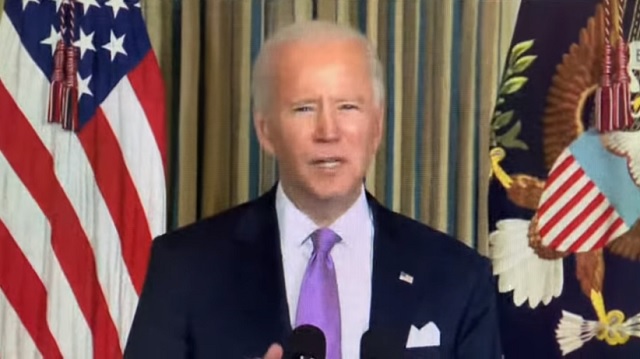 Joe Biden used the bully pulpit as planned on Tuesday to chastise America as a nation that is "morally deprived" because of "systemic racism."

WATCH:



Transcript via The Gateway Pundit:

Joe Biden: I believe we are in a battle for the soul of this nation. And the simple truth is our soul be troubled as long as systemic racism is allowed to persist. We can't eliminate 'zimply' overnight. We can't 'eliminateverthing.' But it's corrosive, it's destructive and it's costly. It costs every American. Not just who felt the sting of racial injustice. We're not just less of a -- We're not just a nation of morally deprived because of systemic racism. We're also less prosperous. We're less successful. We're less secure.
Drag queen story hour, transgenderism, child genital mutilation, hormone therapy for kids, Ritalin, drugs and alcohol abuse, gay marriage and gay adoption, abortion, pornography on every smart phone, poisonous critical race theory taught in public schools, the Instagram to OnlyFans pipeline, corrupt and blackmailed leadership with no loyalty to their constituents or our country, Hollywood filth -- all that is "all to the good," and "a source of our strength," as Biden would say!

In fact, that's where our moral leadership comes from!


It's through implementing systemic racism today that we will heal from the systemic racism that was abolished six decades ago in the 1960s!



This is what moral leadership looks like, you deplorable filth!

Follow InformationLiberation on Twitter, Facebook, Gab, Minds, Parler and Telegram.