Report: GOP Senators Are Holding The Line Against Biden's Amnesty Bill
Chris Menahan
InformationLiberation
Jan. 21, 2021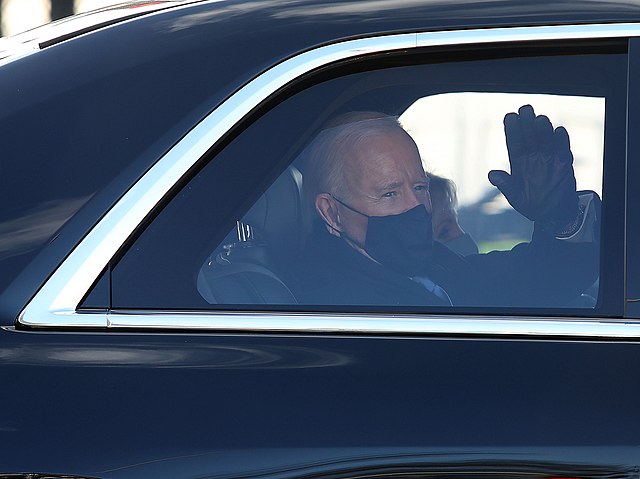 Republican Senators appear to be concerned enough about their political careers that they're uniformly opposing Joe Biden's bill to give mass amnesty to over 11 million illegal aliens, according to a report from NBC News.



From NBC News, "Senate Republicans throw cold water on Biden's immigration proposal":

President Joe Biden's sweeping immigration plan ran into quick resistance from key Senate Republicans, including some who championed a similar effort eight years ago.

[...] Sen. Marco Rubio, R-Fla., a key figure in the "Gang of Eight" overhaul in 2013 that passed the Senate but died in the Republican-controlled House, called [Biden's bill] a nonstarter.

"There are many issues I think we can work cooperatively with President-elect Biden, but a blanket amnesty for people who are here unlawfully isn't going to be one of them," he said in a statement Tuesday, the day before Biden was sworn in.

Sen. Lindsey Graham, R-S.C., said he doubts Biden's plan can pass, describing it as "to the left" of the 2013 legislation that he helped craft, citing fewer provisions to beef up border security.

Graham, who took on a more hard-right posture during the Trump administration, said the most likely endgame is a smaller deal centered on codifying the 2012 Deferred Action for Childhood Arrivals program, which President Barack Obama set up unilaterally.

"I think probably the space in a 50-50 Senate would be some kind of DACA deal," Graham said Thursday. "Comprehensive immigration is going to be a tough sell given this environment, but doing DACA, I think, is possible."
Looks like the GOP base telling the party to go to hell and staying home for the Georgia elections sent a message!

Follow InformationLiberation on Twitter, Facebook, Gab, Minds, Parler and Telegram.