Free Speech Reddit Alternative Voat Is Shutting Down On Christmas
Chris Menahan
InformationLiberation
Dec. 24, 2020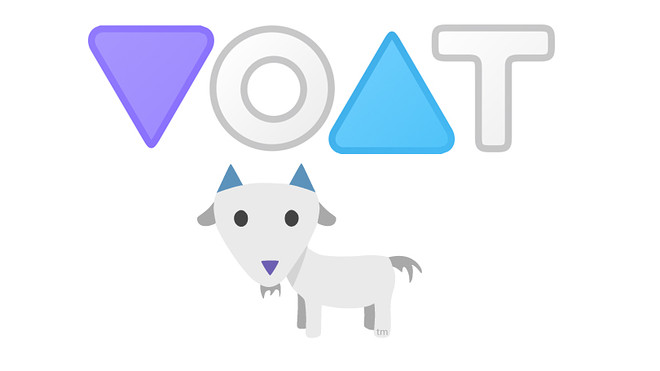 The free speech Reddit alternative Voat announced on Tuesday that the site is going to shut down for good on Christmas Day after being up for six years.

From The Verge:

Voat, an "anti-censorship" alternative social network that's been described as the "alt-right Reddit," is scheduled to shut down on December 25th. Voat co-founder Justin Chastain announced the pending closure yesterday, saying the site had run out of money after an investor defaulted on their contract in March. "I personally decided to keep Voat up until after the US election of 2020. I've been paying the costs out of pocket but now I'm out of money," Chastain wrote.

Voat was founded in 2014 and hosted Reddit-like forums with minimal moderation. It grew rapidly after Reddit added an anti-harassment policy and banned five subreddits that it said violated the rules, including its infamous r/fatpeoplehate forum. The site set a model for other "censorship-free" alternatives to mainstream web platforms, a category that grew to include Gab, Parler, and the defunct crowdfunding site Hatreon.

While these sites often don't take an explicit political stance, they've attracted a largely far-right user base that's incensed by bigger networks' crackdowns. Voat also provided a home for the QAnon conspiracy movement after it was purged from most other platforms.

However, Voat faced chronic funding and technical problems, as well as denial-of-service attacks and an apparent warning from law enforcement about threats made on the site. Chastain warned in 2017 that Voat was likely to shut down, but a year later, he announced a partnership with the unnamed investor, keeping the site online.

[...] "Instead of feeling pity or vengeful, I'm instead going to celebrate the fact that Voat stayed up for so long. In my opinion, Voat is and will always be the biggest dysfunctional family on the internet," Chastain wrote in the farewell post. "I love you all. Every single one of you. I hope you all have a life filled with overflowing joy and happiness."
You can read Chastain's (PuttItOut) announcement here. Users asked why he couldn't just do a fundraiser and he said it's not just about money.

I've followed Voat since the beginning in 2014 and checked it regularly for news.

The site was very committed to free speech despite the problems it caused them in the form of being banned and censored from everything. The only way they could get donations was through bitcoin.

Voat was a lot more interesting than many other alt-tech sites because their format and their algorithms allowed a wide range of content to make it to the front page.

Voat had the same issue most alt-tech sites have, namely an insular and fringe community which scares away normies.

While that's tough enough to deal with, the other major issue Voat had was FBI agents working around the clock to undermine the site and entrap members of its community with calls for violence.

I'm sure they were banning federal agents constantly but they could simply just come right back with a new account and a new IP address and continue their operations.

It would be really nice if Voat, Gab, 8Chan and so on all got together for a federal class action lawsuit against the FBI for tortious interference.

These are small businesses owned and run by Americans which are being destroyed by their own government for the "crime" of allowing free speech on a corner of the internet.

It's unconscionable.

UPDATE: Voat, RIP.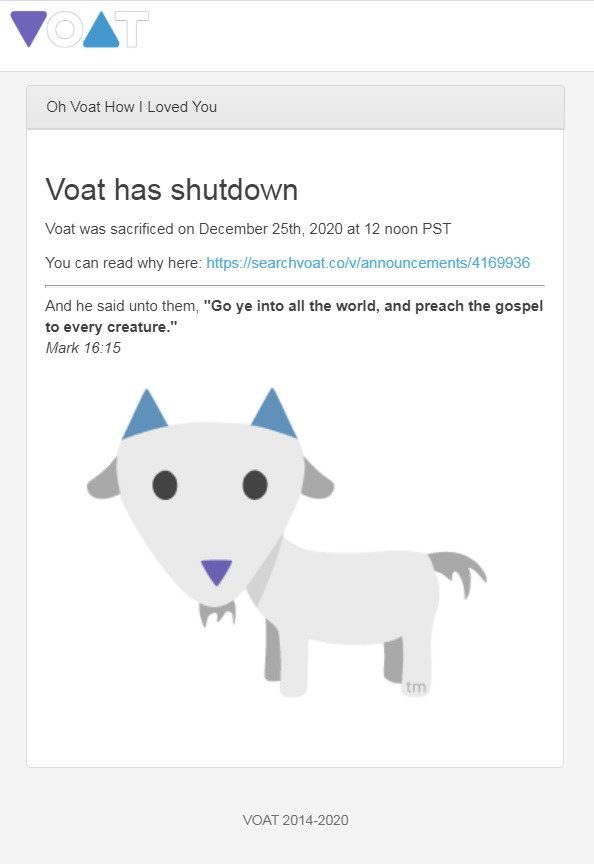 Follow InformationLiberation on Twitter, Facebook, Gab, Minds and Parler.