Portland City Councilwoman Who Backs 'Defund The Police' Calls Cops On Lyft Driver Over Window Dispute
Chris Menahan
InformationLiberation
Nov. 11, 2020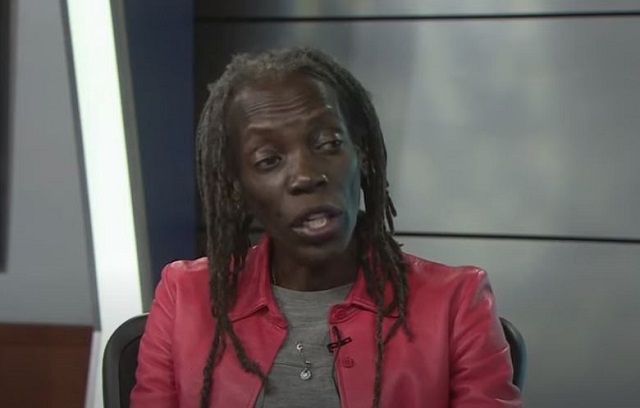 Portland City Councilwoman Jo Ann Hardesty, who supports the "Defund the Police" movement and blamed riots in Portland on shadowy "white nationalists," reportedly called the police on her Lyft driver over a spat about an open window.


From Andy Ngo:

Far-left Portland city council woman Jo Ann Hardesty called 911 on her Lyft driver after berating him following a night of gambling in Ridgefield, Wash. on 1 Nov., 2020. Hardesty has attracted controversy for her comments saying police were secretly starting fires to frame protesters in Portland, and that it was white nationalists behind the riots in the city. She recently tried and narrowly failed to pass a city council proposal to defund the Portland Police.
Full tape:



Hardesty played the race card after being criticized over the incident.


"I don't call 911 lightly, but I certainly am not gonna do anything that would put my personal safety at risk," Hardesty told the Portland Tribune.

"It's a lot harder when you are Black or brown in America to make that decision ... But I ultimately had very limited options," she said.

White people in Minneapolis and elsewhere have been encouraged by leftists not to call the police on Black people who are actively robbing them at gunpoint, as the New York Times reported earlier this year in an article, titled, "A Minneapolis Neighborhood Vowed to Check Its Privilege. It's Already Being Tested":

Mitchell Erickson's fingers began dialing 911 last week before he had a chance to even consider alternatives, when two black teenagers who looked to be 15, at most, cornered him outside his home a block away from the park.

One of the boys pointed a gun at Mr. Erickson's chest, demanding his car keys.

Flustered, Mr. Erickson handed over a set, but it turned out to be house keys. The teenagers got frustrated and ran off, then stole a different car down the street.

Mr. Erickson said later that he would not cooperate with prosecutors in a case against the boys. After the altercation, he realized that if there was anything he wanted, it was to offer them help. But he still felt it had been right to call the authorities because there was a gun involved.

Two days after an initial conversation, his position had evolved. "Been thinking more about it," he wrote in a text message. "I regret calling the police. It was my instinct but I wish it hadn't been. I put those boys in danger of death by calling the cops."
Meanwhile, the leaders of the "Defund The Police" movement are calling the police over minor disputes about cracked-open windows.

Follow InformationLiberation on Twitter, Facebook, Gab and Minds.