France: Teacher Beheaded By Muslim 'Refugee' Who 'Posted Celebratory Pic' On Twitter
Chris Menahan
InformationLiberation
Oct. 17, 2020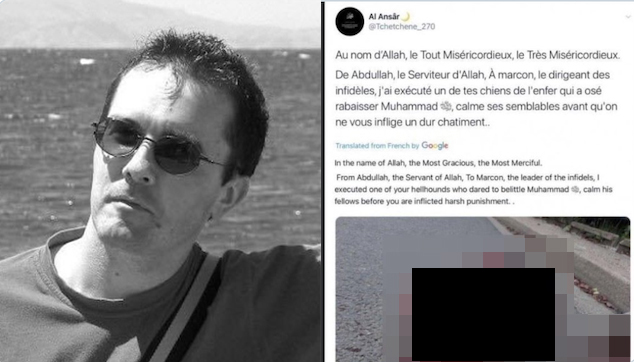 A history teacher in France was allegedly beheaded by an 18-year-old Muslim refugee as revenge for using a cartoon of Islam's Prophet Muhammad during a lecture on freedom of speech.

The suspect, who has been identified as a Chechen refugee, reportedly shouted "Allahu Akbar" during the attack and then posted a celebratory photo of his slaughter in full graphic detail to Twitter (which I've censored above but can be found all over 4Chan and Twitter).

The slaughter appears to have been organized as a result of a viral video posted on Twitter of a father of a student claiming the teacher -- after asking all Muslim students to leave the class -- insulted "the prophet of the Muslims" using a naked cartoon.

I've seen no confirmation that's accurate but Twitter mobs don't need to see confirmation for anything.

From the AP, "Suspect in teacherís beheading in France was Chechen teen":

A suspect shot dead by police after the gruesome beheading of a history teacher in an attack near Paris was an 18-year-old Moscow-born Chechen refugee, officials said Saturday.

Franceís anti-terrorism prosecutorís office said authorities investigating the killing of Samuel Paty in Conflans-Sainte-Honorine on Friday also arrested nine suspects, including the teen's grandfather, parents and 17-year-old brother.

Paty had discussed caricatures of Islamís Prophet Muhammad with his class, leading to threats and a complaint from a parent, police officials said. Islam prohibits images of the prophet, asserting that they lead to idolatry. The officials could not be named because they were not authorized to discuss ongoing investigations.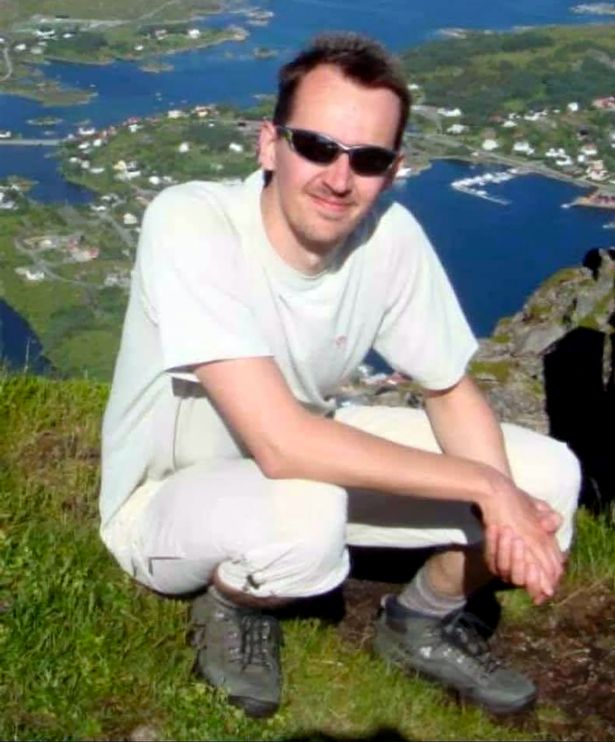 Samuel Paty, 47, was allegedly beheaded by an 18-year-old Muslim "refugee."
[...] [French anti-terrorism prosecutor Jean-Francois Ricard] told reporters that the suspect, who had been granted a 10-year residency in France as a refugee in March and was not known to intelligence services, had been armed with a knife and an airsoft gun, which fires plastic pellets.

The prosecutor said a text claiming responsibility and a photograph of the victim were found on the suspectís phone. Ricard said the suspect had been seen at the school asking students about the teacher, and the headmaster had received several threatening phone calls.
The assassination appears to have been organized on Twitter, who will undoubtedly face none of the persecution faced by sites like Gab.

In a video posted recently on Twitter, a man describing himself as the father of a student asserted that Paty had shown an image of a naked man and told students it was "the prophet of the Muslims."

Before showing the images, the teacher asked Muslim children to raise their hands and leave the room because he planned to show something shocking, the man said. "What was the message he wanted to send these children? What is this hate?" the man asked. The AP has not been able to independently confirm these claims.
A witness captured video of the scene where the suspect was shot (most everything except the audio was blocked by a fence):


Macron had a strong response but it's meaningless if immigration is not addressed.



Within 24 hours of the attack there was a giant rally held in the streets of Paris demanding open borders, mass amnesty and free housing for illegal migrants.


Surveys have shown the French are extremely pessimistic about their future and experts believe mass Muslim immigration could lead the country into a civil war.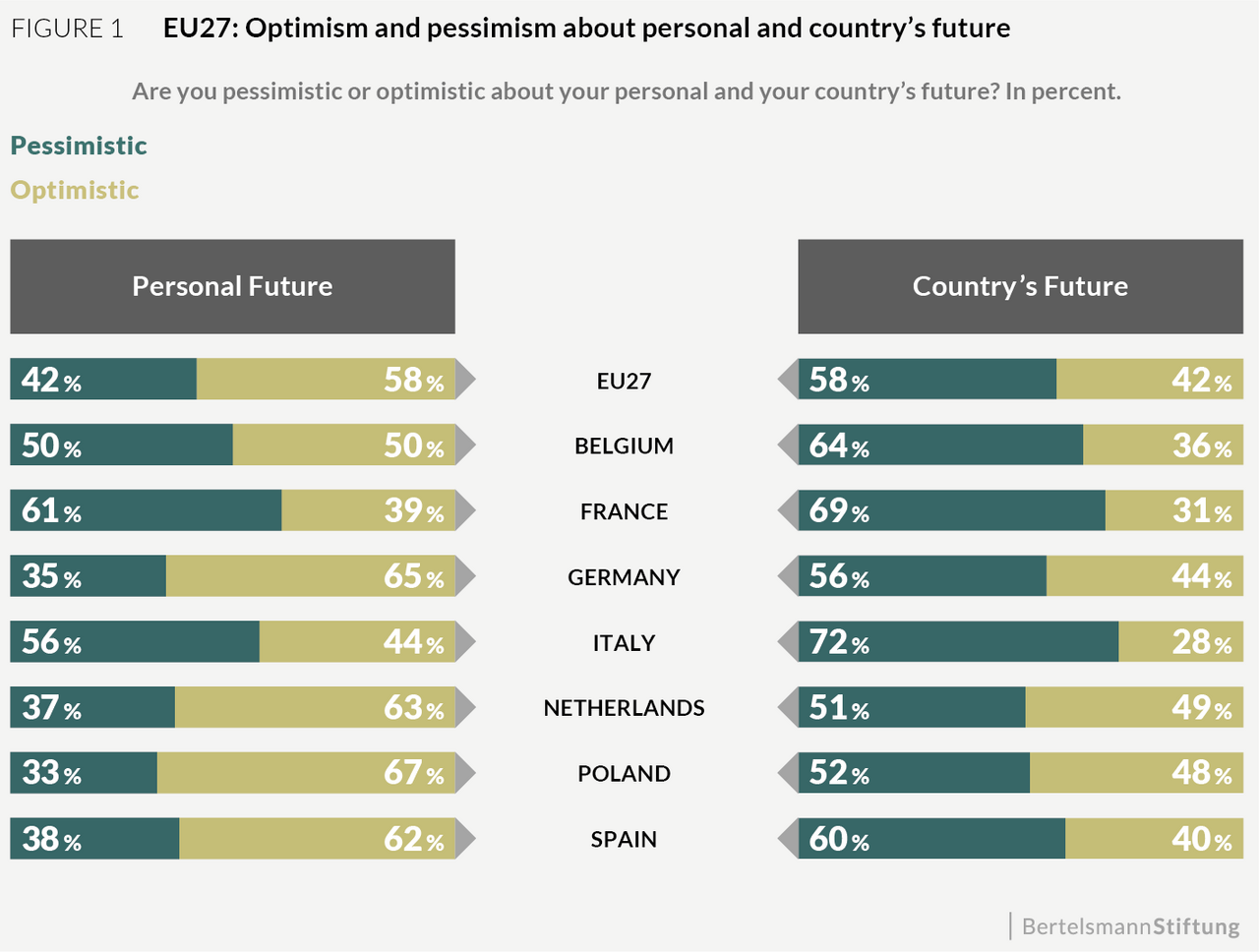 Follow InformationLiberation on Twitter, Facebook, Gab and Minds.