Feds Start Charging Portland Rioters For Crimes Against State Officers
Chris Menahan
InformationLiberation
Sep. 02, 2020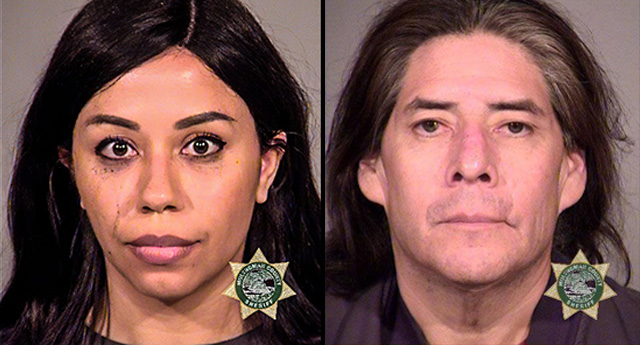 The feds have started bringing alleged Portland rioters up on federal "civil disorder" charges for crimes against state officers who "have been cross-deputized by the federal government," Andy Ngo reported Wednesday.





From The Oregonian, "Feds start leveling rare civil disorder charges against demonstrators for alleged violence at Portland protests":

Two men and a woman appeared before a federal judge Wednesday in Portland, becoming the first in Oregon to face the rare federal charge of civil disorder for alleged violence during this summer's turbulent protests.

A Seattle man is accused of launching a ball bearing with a slingshot during a downtown demonstration in July and striking a Portland Fire Bureau medic.

A Portland woman is accused of throwing a helmet that struck a police sergeant in the head last week outside the Police Bureau's North Precinct.

Another man is accused of repeatedly using a hammer to strike the glass above the front door of the Police Bureau's East Precinct and elbowing an officer in the face in early August and then throwing frozen eggs and other objects at police three days later outside the Penumbra Kelly Building on East Burnside Street.

The felony cases against Jesse Herman Bates, 38, Michelle Peterson O'Connor, 31, and Krystopher Michael Donnelly, 27, mark a significant detour from past practice in Oregon -- federal prosecutors here haven't used the charge in recent memory.

[...] The move reflects the repeated pledge by President Donald Trump to charge "violent agitators who have hijacked peaceful protest." Administration officials at Trump's behest sent teams of federal officers to Portland in July to help guard the Mark O. Hatfield United States Courthouse from vandals.
It's about damn time!

Follow InformationLiberation on Twitter, Facebook and Gab.