BLM Rioting And Looting Breaks Out in Wisconsin After Wanted Felon Shot While Resisting Arrest
Chris Menahan
InformationLiberation
Aug. 24, 2020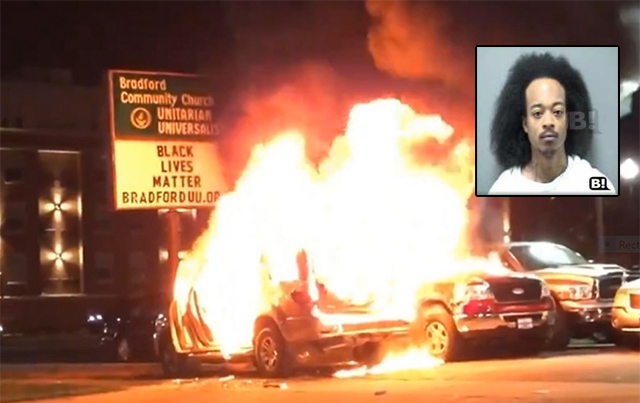 Rioting and looting broke out in Wisconsin on Sunday night after an African-American wanted felon who has been charged with gun crimes, sex crimes and domestic abuse was shot and wounded while resisting arrest.


The Unitarian-Universalist Bradford Community Church, which has a "Black Lives Matter" sign out front, was nearly set ablaze: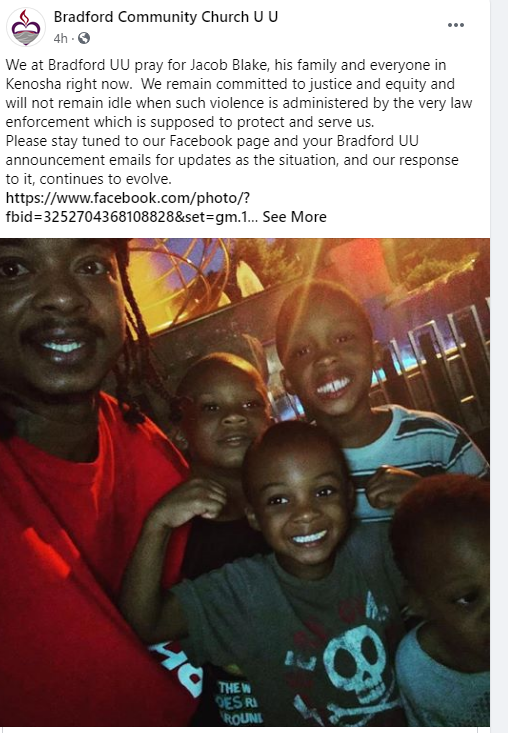 Fires were set throughout Kenosha:




An officer was knocked out (allegedly with a brick) by rioters:


There was rioting and looting throughout the city (25 minutes of highlights):




Rioters armed with semi-automatic rifles blocked streets and intimidated police.





The rioting was triggered over police shooting wanted felon Jacob Blake. Blake has a history of gun crimes and made a move for his car as police were ordering him to stop resisting arrest.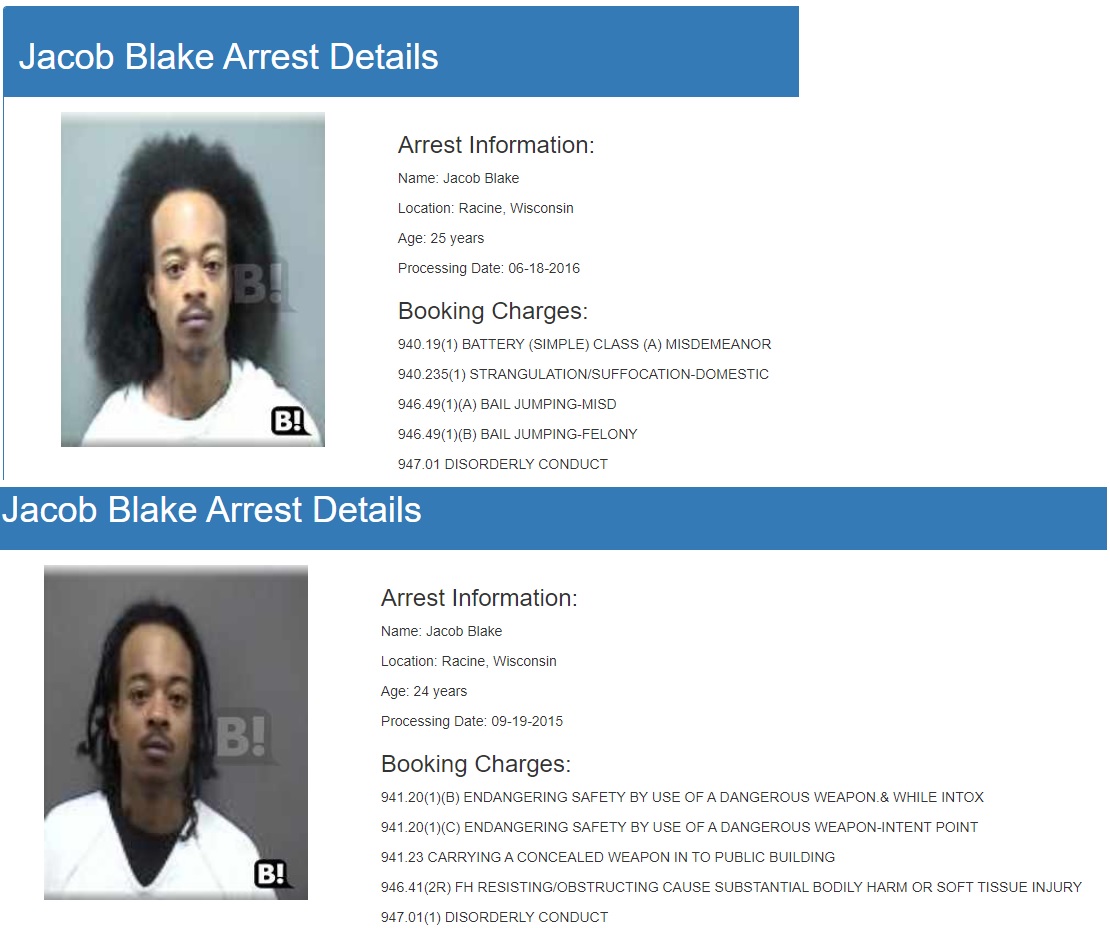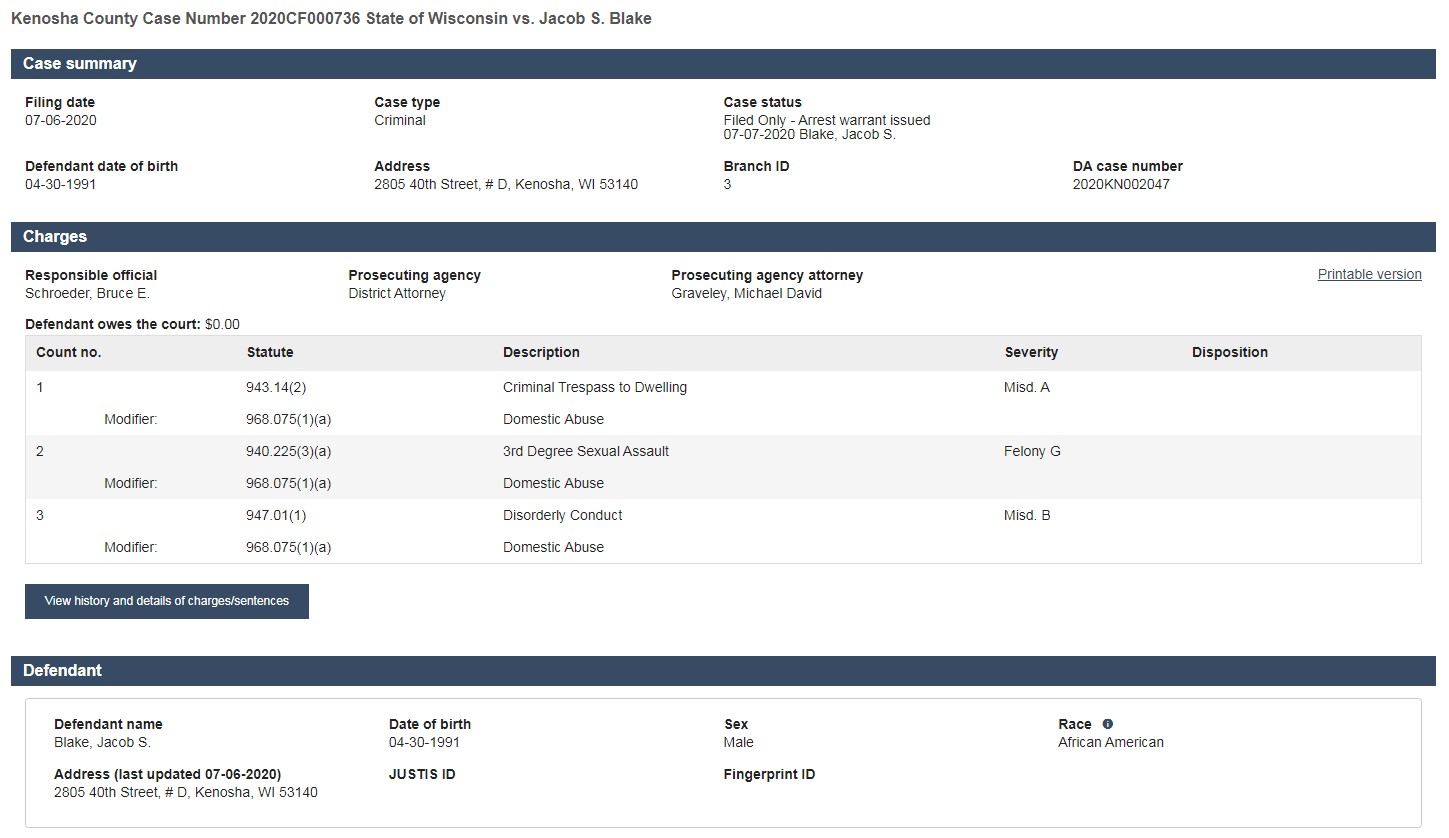 From Heavy.com:

According to Wisconsin Circuit Court Access online records, a Jacob S. Blake, same age and with an address in the same exact block where the shooting occurred, had a warrant issued for him on July 7 on pending accusations of misdemeanor criminal trespass to a dwelling with domestic abuse as a modifier; felony third-degree sexual assault with domestic abuse as a modifier; and misdemeanor disorderly conduct with domestic abuse as a modifier. A support action was dismissed, and the only other case that comes up is for not having a driver's license.

A 2015 story in Racine Eye described how "Racine police say K9 Dozer had to help officers take a man into custody when the man refused to go quietly into custody after he pulled a gun at a local bar." The man was described as Jacob Blake, 24, of Racine, which makes him the same age as the man shot by police on August 23. The Racine Eye story says he was charged with "one felony count of resisting arrest causing a soft tissue injury to a police officer and one misdemeanor count each of carrying a concealed weapon, carrying a firearm while intoxicated, endangering safety-use of a dangerous weapon, and disorderly conduct." Those charges don't show up on the circuit court website though.

That story further alleges, "Blake and two women were at the Brass Monkey tavern, 1436 Junction Avenue, Saturday when Blake got into an argument with another patron and pulled a black handgun. Blake pointed the gun at the other man, and the magazine fell to the floor. The bartender told Blake to leave, and he did but then pointed the gun through the window at patrons inside the bar before walking south on Junction Avenue."

Police stopped Blake in a "high risk traffic stop" but he "exited the SUV and started walking toward officers and ignored commands to get down on the ground," the story says. That's when officers forced him to the ground and used a K9 when he kept resisting, the story adds.
The Racine Eye reported that Blake was found to have had a handgun on the floor of his SUV driver's seat during a 2015 arrest:

While police were at the hospital with Blake so he could be treated for the wound he obtained from K9 Dozer, officers say he refused to answer questions, but he did submit to a legal blood draw to determine his level of intoxication. At the time he was taken into custody, Blake was searched and police say he had a holster on his hip but no gun. A subsequent search of the SUV turned up a black handgun on the floor behind the drivers seat. A box of ammunition was also found, and two loaded magazines were discovered in Blake's coat.
If you have a history of gun crimes, reaching into your vehicle while being ordered to stop by police is asking to be shot.


Wisconsin Gov. Tony Evers (D) helped throw flames on the fire despite acknowledging "we do not have all of the details yet":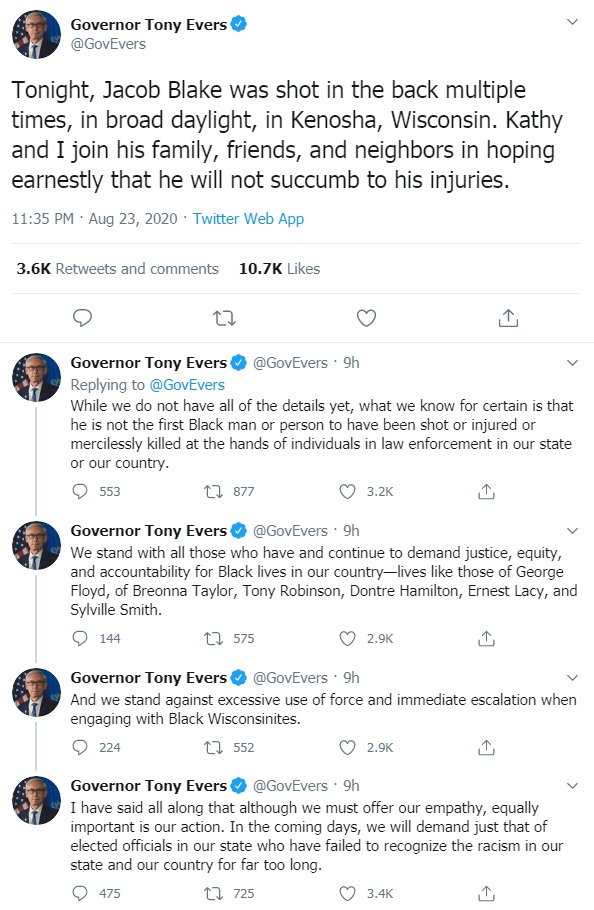 Black Lives Matter really knows how to pick them!

The rioting and looting in Chicago earlier this month was triggered by a 20-year-old gangbanger getting wounded in a shootout with police.


Any excuse to riot and loot will do!

UPDATE: New video shows Blake "brawling with cops before being shot."


Follow InformationLiberation on Twitter, Facebook and Gab.