Judge Orders Release of Jeffrey Epstein Flight Logs And More
Chris Menahan
InformationLiberation
Jul. 24, 2020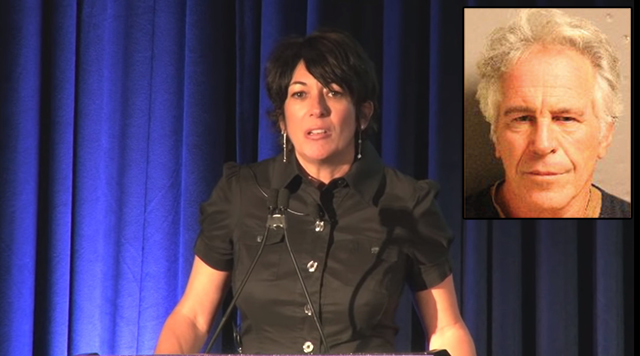 The judge reportedly said the names of "most nonparties" in the case would be redacted...

From Reuters, "Ghislaine Maxwell fails to block release of documents, obtain gag order: U.S. court rulings":

Ghislaine Maxwell, the former associate of late financier Jeffrey Epstein, suffered dual setbacks in a U.S. court on Thursday, as a judge authorized the release of new materials related to her, while another judge refused to block prosecutors and lawyers from publicly discussing her criminal case.

U.S. District Judge Loretta Preska in Manhattan directed the release of large portions of more than 80 documents from a 2015 civil lawsuit against Maxwell, the British socialite now facing criminal charges that she lured girls for Epstein to sexually abuse.

The materials ordered unsealed include flight logs from Epstein's private jets, testimony from depositions in 2016 in which Maxwell's lawyers said she was asked "intrusive questions" about her sex life, and police reports from Palm Beach, Florida, where Epstein had a home.
The police reports from Palm Beach will be very interesting to see.

Former Palm Beach police chief Michael Reiter said he thought their case against Epstein was leaked to his defense (i.e. Alan Dershowitz) and former Palm Beach County State Attorney Barry Krischer could be a prime suspect.

More from The Miami Herald:

The judge said some material, including names of most nonparties in the case, would be redacted, and that some documents, like medical records, would remain sealed.

[...] The outcome of the civil case will be of interest to prominent lawyer Alan Dershowitz, as Ms. Giuffre has said Ms. Maxwell recruited her to have sex with Epstein and other men, including Mr. Dershowitz, who has denied the allegation.

Mr. Dershowitz — who represented Epstein on legal matters and was also a friend of the multimillionaire — and Ms. Giuffre are suing each other for defamation.

Mr. Dershowitz had urged the unsealing at least some of the documents, saying they would establish his truthfulness.
Alan Dershowitz published a smear piece attacking Epstein victim/whistleblower Maria Farmer as "anti-Semitic" just a day before this ruling came out.

Follow InformationLiberation on Twitter, Facebook, Gab and Minds.