White Student 'Executed' At Berkeley, Chancellor Responds With Statement Bringing Up George Floyd
Chris Menahan
InformationLiberation
Jun. 25, 2020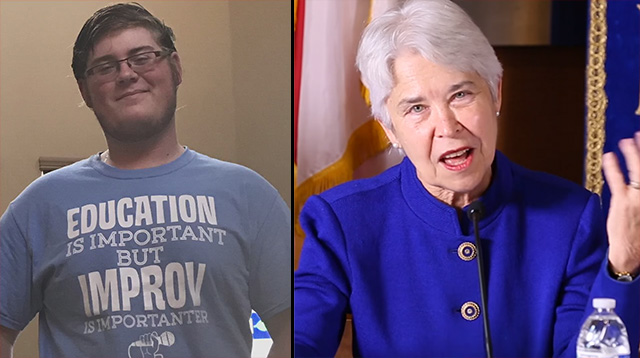 UC Berkeley student Seth Smith, 19, was reportedly killed execution style with a gunshot to the back of the head two weeks ago just a mile away from his new apartment at Berkeley.

As CBS 13 reported:

Family and friends say the Cosumnes Oaks High School graduate was vibrant, witty and smart, and often took long walks to help clear his head after a long day. But last week, his long walk took a tragic turn.

"Somebody literally walked up to him and put a gun to the back of the head and shot him. And we don't know why," Seth's mother Michelle Smith said.
Berkeley Chancellor Carol Christ responded to the killing on Monday in a statement to students that many interpreted as downplaying Smith's murder:



Christ's statement said:

"We realize this is a difficult time for those of you who knew Seth. It is important to know that individuals may express their grief differently and we need to respect the different ways people react and support each other in the days and weeks ahead. Many of you may have had a close relationship with Seth and are feeling a sense of loss and disbelief. Others, like many of us, are experiencing stress, grief and anxiety related to the coronavirus pandemic and the recent murders of George Floyd, Riah Milton, and other Black Americans."
Berkeley Vice Chancellor Dan Mogulof sent out an angry email on Thursday to Fox News' Gregg Re for highlighting the statement on Twitter, saying it was "not a press release" and "only a copy of a message sent to the campus community."

"Im [sic] sorry that our desire to acknowledge and empathize with what folks are feeling rubs you the wrong way and didnt [sic] realize that there is some sort of rule stating that only one tragedy should be acknowledged in a given campus message," Mogulof said.


Follow InformationLiberation on Twitter, Facebook, Gab and Minds.