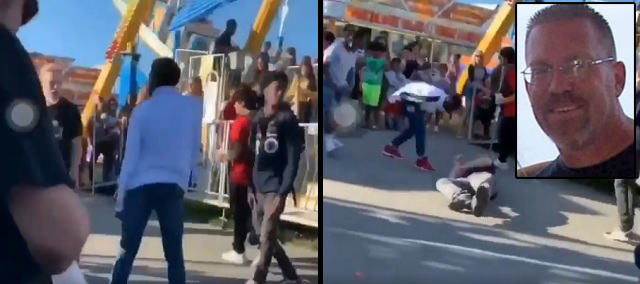 John Marvin Weed, 59, was killed by two African-American teenage brothers on Sept 20, 2019 at a fair in Frederick, Maryland after declining to give them $1.

The assailants tag teamed him and knocked him out with a sucker punch before spitting on him while he laid on the ground dying.



Prosecutors demanded the assailants, ages 15 and 16, be tried as adults.

At the first status hearing in Dec 2019, Judge Julie Stevenson Solt ordered the courtroom be closed to the media and public.

After months of near radio silence, it was reported last week the 15-year-old -- who reportedly delivered the fatal blow -- was tried as a juvenile and pleaded guilty to manslaughter.

"Since the judge made the decision to keep him in the juvenile system, that means the judge and juvenile services will focus on his rehabilitation, not punishment like the adult system," State's Attorney Charlie Smith said.

In other words, he got away with murder.



From CBS Baltimore, "15-Year-Old Pleads Guilty To Manslaughter In Death Of John Weed At Frederick Fair":

A 15-year-old boy pleaded guilty to manslaughter Wednesday in an attack at the Frederick Fair that left a Mount Airy man dead.

The teen, whose name has not been released, was tried as a juvenile despite the state's request to try him as an adult.

Officials said the 15-year-old and his 16-year-old brother went up to 59-year-old John Weed at the fair on September 20 and asked him for money. When he refused, the brothers pursued him and then hit him multiple times.

The Frederick County State's Attorney's Office said the 16-year-old punched Weed with such force he lost consciousness. He never woke up and the next day he died at Shock Trauma in Baltimore.
WDVM is reporting that the Frederick County State's Attorney's Office said the 15-year-old delivered the fatal blow.

Frederick News Post last year also reported the 15-year-old delivered the final blow.

I'm assuming CBS Baltimore got it wrong.
Despite initial comments on social media that Weed may have used a racial slur prior to the incident, the state's attorney's office said none of the witnesses, no one in Weed's family and neither of the teens said anything about the incident being motived by race.
As noted, leftist activists on social media brazenly lied to the public and deceived millions into thinking Weed called them the N-word before being murdered (because they know that justifies murder in the New America™).

Judge Solt also ruled the 16-year-old must be tried as a juvenile, the Frederick News Post reported earlier this week.

Circuit Judge William R. Nicklas Jr. on Tuesday denied a motion to try the 15-year-old as an adult, the Post reported.

"Obviously, it wasn't what we wanted or the outcome that we argued for, but I'd be remiss in not praising prosecutors Rebecca Clinton and Laura Wilt for their hard work in this case. ... [Judge Nicklas] did give us a written legal opinion on why he believed the 15-year-old should remain in the juvenile system, but unfortunately, due to the case being sealed, I cannot comment on what his arguments are or go into any further detail," Frederick County State's Attorney Charlie Smith said.

No doubt these teens just need "rehabilitation" and someone to explain to them that murdering a man and spitting on him as he dies because he wouldn't give you $1 is wrong.

RIP, John Marvin Weed.

Hopefully, you'll get justice in the afterlife because there's no justice in Frederick.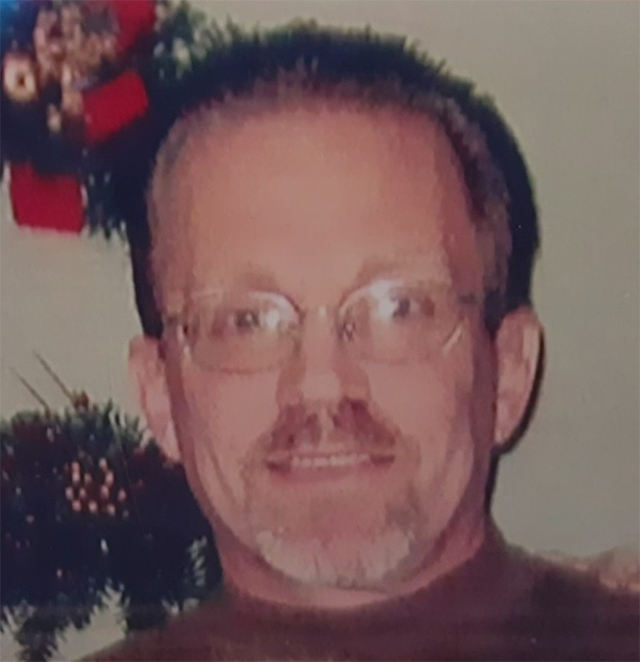 Follow InformationLiberation on Twitter, Facebook, Gab and Minds.