NYT: US Govt Went 'Searching' For 'Neo-Nazi-Style Group' to Designate As 'Foreign Terrorist Org'
Chris Menahan
InformationLiberation
Apr. 06, 2020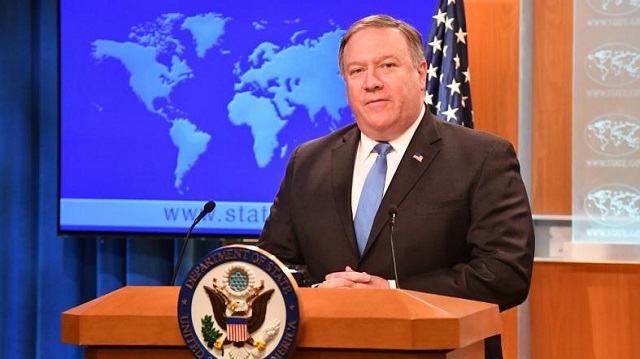 The New York Times reported Monday that national security officials were said to have been "searching for a neo-Nazi-style group that the U.S. government could designate as a foreign terrorist organization" -- apparently they settled on a Russian nationalist group.

From The New York Times, "U.S. Will Give Terrorist Label to White Supremacist Group for First Time":

The Trump administration is expected to announce on Monday that it is designating an ultranationalist group based in Russia as a terrorist organization, according to officials. It is the first time the government will apply the label to a white supremacist group.

While the label of specially designated global terrorist has been frequently used for Islamist extremists, there have been growing concerns among U.S. officials about violent white supremacists with transnational links over the past five years. In 2018, the White House added that threat to the government's National Strategy for Counterterrorism.

"These designations are unprecedented," said Ambassador Nathan A. Sales, the State Department's counterterrorism coordinator. "This is the first time the United States has ever designated white supremacists as terrorists, and this illustrates how seriously this administration takes the white supremacist terrorist threat. We are doing things no previous administration has done to counter this threat."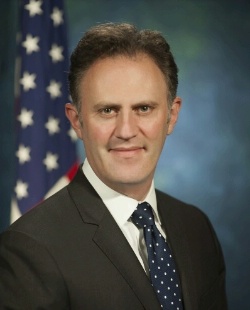 [...] Concerns have been escalating for several years that there is a growing transnational white supremacist or alt-right movement [...]

Against that backdrop, national security officials are said to have been searching for a neo-Nazi-style group that the U.S. government could designate as a foreign terrorist organization.

[...] Mr. Sales said they were continuing to look for other white supremacist groups or individuals who met the criteria for sanctions, but declined to comment on any specifics.

The designation of the Russian Imperial Movement would make it easier for the F.B.I. to open sanctions-evasion investigations into Americans who appear to have ties to the group, just as it can with Islamist groups like Al Qaeda, the Islamic State or Hezbollah.
We're a long way from the America that John Quincy Adams said "goes not abroad in search of monsters to destroy."

Follow InformationLiberation on Twitter, Facebook, Gab and Minds.