UK Rethinks 'Herd Immunity' Strategy Over Prospect Of 250,000 Deaths
Chris Menahan
InformationLiberation
Mar. 16, 2020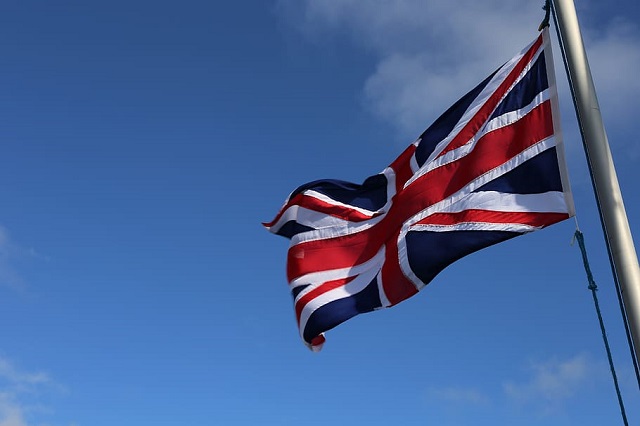 British Prime Minister Boris Johnson abandoned his government's plan to allow the coronavirus to pass through their entire population in the name of "achieving herd immunity" after new models reportedly showed as many as 250,000 people could die.



From Buzzfeed, "The UK Only Realised 'In The Last Few Days' That Its Coronavirus Strategy Would 'Likely Result In Hundreds of Thousands of Deaths'":

The UK only realised "in the last few days" that attempts to "mitigate" the impact of the coronavirus pandemic would not work, and that it needed to shift to a strategy to "suppress" the outbreak, according to a report by a team of experts who have been advising the government.

The report, published by the Imperial College COVID-19 Response Team on Monday night, found that the strategy previously being pursued by the government -- dubbed "mitigation" and involving home isolation of suspect cases and their family members but not including restrictions on wider society -- would "likely result in hundreds of thousands of deaths and health systems (most notably intensive care units) being overwhelmed many times over".

[...] "In the UK, this conclusion has only been reached in the last few days," the report explained, due to new data on likely intensive care unit demand based on the experience of Italy and Britain so far.

"We were expecting herd immunity to build. We now realise it's not possible to cope with that," professor Azra Ghani, chair of infectious diseases epidemiology at Imperial, told journalists at a briefing on Monday night.

As a result, the report -- which its authors said had "informed policymaking in the UK and other countries in the last weeks" -- said: "We therefore conclude that epidemic suppression is the only viable strategy at the current time."
They're going to adopt a more aggressive strategy but unfortunately -- just as with our "nationalist" president here in America -- Boris Johnson wasted months by leaving the borders wide open in the name of GDP First (inter)nationalism.

I guess they saw the stock market imploding and figured ignoring the problem wasn't going to work.



The Netherlands, on the other hand, is still forging onward:


Follow InformationLiberation on Twitter, Facebook, Gab and Minds.