'Nothing Can Stop What's Coming': Trump Shares Meme Echoing 'Q-Anon'
Chris Menahan
InformationLiberation
Mar. 09, 2020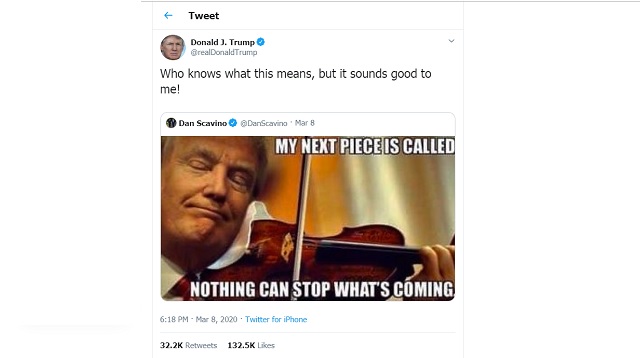 Q-Anon will save us but first Trump's Department of Justice must let everyone involved in RussiaGate off the hook, allow Ghislaine Maxwell to flee the country, let Jeffrey Epstein die, let his Zorro Ranch go unraided and ignore Epstein's brother Mark and their financier Les Wexner.

Trust the plan!



This is one of the phrases "Q" repeats (in-between shilling for war with Iran).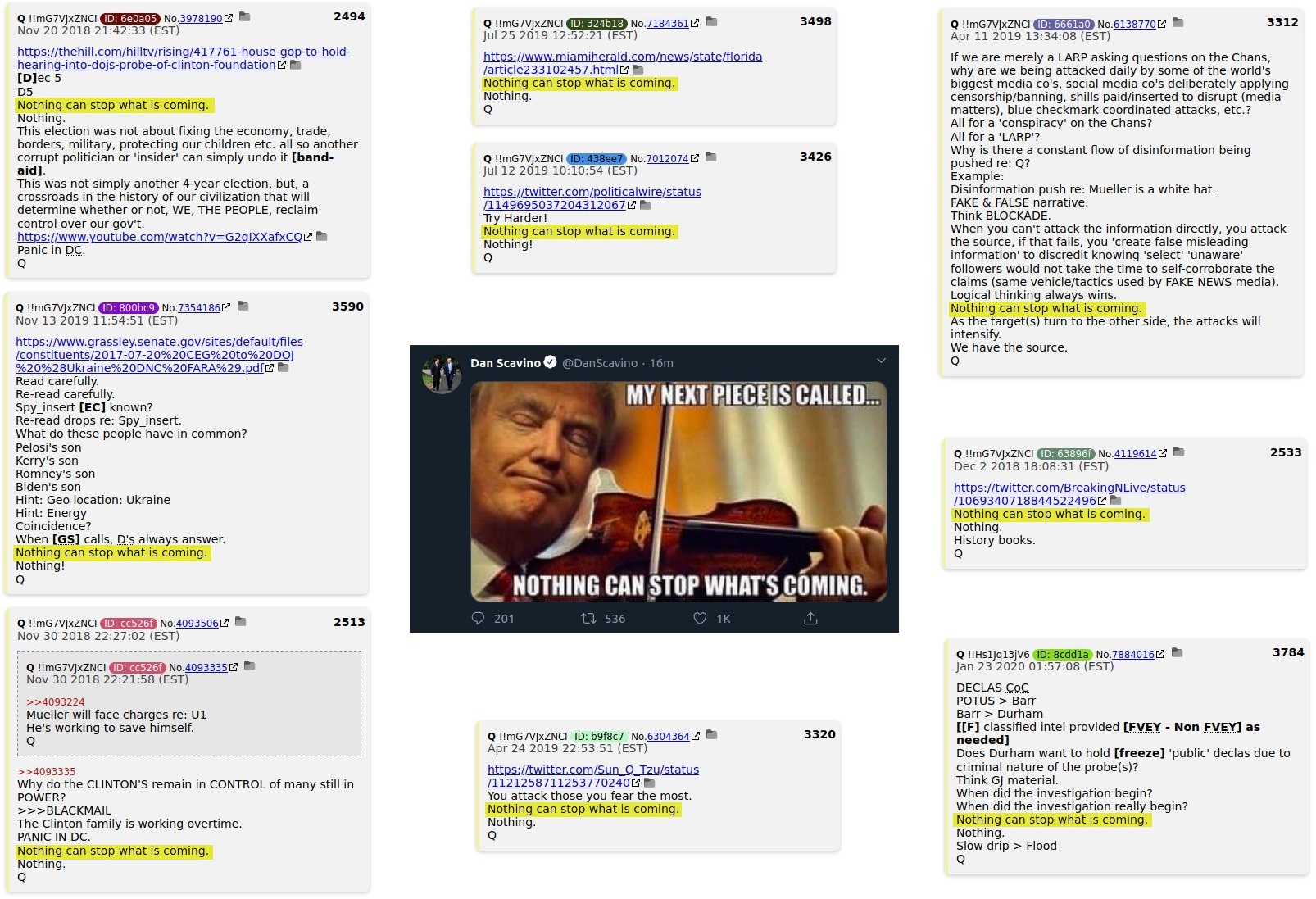 There's no way this wasn't on purpose. Trump is losing support from much of his base because of his failures to deliver on immigration and drain the swamp so he's trying to shore up support from Q-Anon believers instead.

With coronavirus spreading across America in large part due to Trump's refusal to immediately shut down our borders to flights from China, the picture ended up coming across as Nero fiddling while Rome burns.

Follow InformationLiberation on Twitter, Facebook, Gab and Minds.