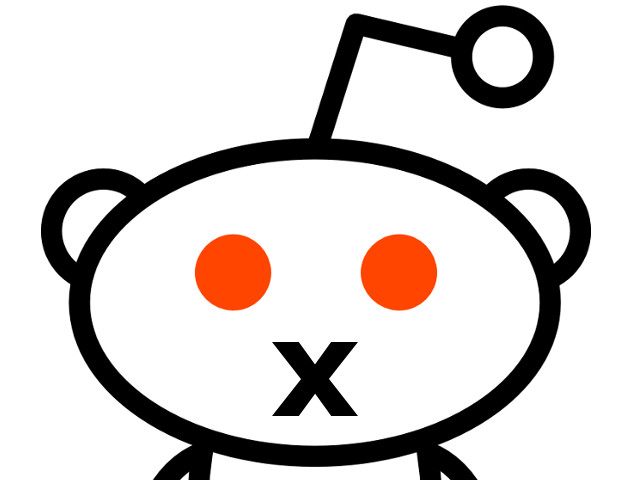 Reddit's leftist overlords announced Tuesday they're going to start banning users for upvoting content they don't like from communities they've "quarantined" (see: censored) and gave the boot to some half of the moderators at r/The_Donald for allegedly having "generally undermined progress."

"When we expanded our quarantine policy, we created an appeals process for sanctioned communities. One of the goals was to 'force subscribers to reconsider their behavior and incentivize moderators to make changes.' While the policy attempted to hold moderators more accountable for enforcing healthier rules and norms, it didn't address the role that each member plays in the health of their community," Reddit said a statement.

"Today, we're making an update to address this gap: Users who consistently upvote policy-breaking content within quarantined communities will receive automated warnings, followed by further consequences like a temporary or permanent suspension. We hope this will encourage healthier behavior across these communities."

Reddit said they were making the change "because even though some moderators of these communities are acting in good faith, the community members aren't changing their behavior and therefore jeopardize the community at large."

Around half the moderators of r/The_Donald were reportedly swiftly given the boot.

"The slow creep of death of The_Donald has sped up," wrote shadowman3001, the former top moderator of r/The_Donald, in a post on Tuesday.

(Former, as of minutes ago, top mod of the last few years here)

First they changed upvote algorithms to keep us from reaching the masses.

Next, they outright censored us from /all.

Then, they quarantined us, to make it difficult to even see our words, much less spread them.

Then, one by one, they added new rules to stifle what would could even say behind the quarantine. Users were sitewide banned, automod size increased to prevent you from speaking freely.

Still not enough, they decided to start banning us for even liking content we see, things we didn't personally even create. Wrongthink.

Now, they've removed half of our mods, and will be installing their own.

Reddit never wanted to remove The_Donald, but they have wanted to kill us. Not by shutting us down, but by starving us out. Censoring our good content, making it less interesting, making you fear what you can post, or even upvote. It makes less negative press for them to slowly kill us off and replace us than to outright ban us.

Reddit is dead. The_Donald is dead.

We knew this was coming, and we created a lifeboat. A place to bring back the old The_Donald, before they began their Chinese censorship. A place free of Reddit communists.

www.TheDonald.win

Join up. The ship has sank.
The mods were sent the following disturbing message from Reddit's unnamed "admins" justifying the removal of their moderators by claiming they had "harassed Reddit employees, stickied rule-breaking content, and generally undermined progress."





They also issued a crazy set of demands effectively forcing them to give moderator status to a bunch of leftists.

"Finally, they agree with us on extreme vetting," one r/The_Donald user joked.

Follow InformationLiberation on Twitter, Facebook, Gab and Minds.