Enraged Mob Attacks Conservative Activist Kaitlin Bennett At Ohio University, Cops Stand Down
Chris Menahan
InformationLiberation
Feb. 18, 2020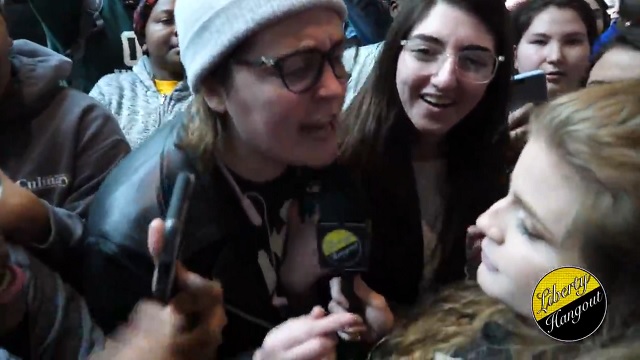 "Institutes of higher learning," 2020...




"I want crowds, I want mobs, bullying and harassing Kaitlin Bennett, we can do it!" said the top video response on Twitter from a user on TikTok.


From Fox News:

Conservative gun-rights activist Kaitlin Bennett, who went viral in 2018 as the "Kent State gun girl," was confronted by protesters during her visit to Ohio University Monday.

Sharing video of an angry crowd appearing to curse at her and toss a clear liquid into the open window of her truck, Bennett claimed the event amounted to a "riot." She also called on President Trump to strip federal funding from the university for harboring "terrorists" after she said campus police just "let it happen."

"This is what happens when a Trump supporter goes to a college campus. Leftists at @ohiou started a riot when @Joelpatrick1776 and I showed up, and the @oupolice let it happen," Bennett tweeted. "I think @realDonaldTrump should strip funding from universities like this that harbor terrorists."
Back in March 2019, Trump promised at CPAC to pass an executive order to strip federal funds from colleges if they "don't support free speech."


It never materialized. Instead, he signed some watered down garbage later that month which only paid lip service to free speech.

Though Trump wasn't willing to sign an executive order to strip federal funding from colleges in defense of free speech, he was willing to sign an executive order in December to strip colleges of their federal funding for allowing criticism of Israel in an attack on free speech.


It sure would be nice if our leaders cared as much about protecting America as they do about protecting Israel.

Follow InformationLiberation on Twitter, Facebook, Gab and Minds.