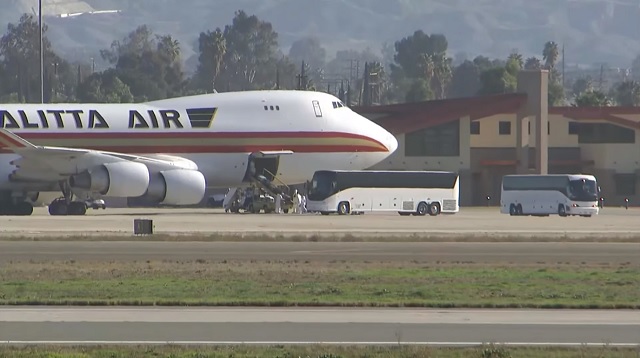 The United States government flew 195 Americans in from the epicenter of the coronavirus outbreak in Wuhan, China but is not placing them under a mandatory quarantine.

Instead, they're being placed under a "voluntary quarantine" which will last only three days and they're apparently free to leave if they so please.



From The Washington Examiner, "'They can leave': CDC won't quarantine 195 Americans flown home from 'epicenter' of coronavirus":

Federal officials said the 195 Americans [Note: some reports are saying 201] returning from the epicenter of the coronavirus in Wuhan, China, are not under quarantine and will be allowed to leave March Air Reserve Base in California.

[...] [Dr. Christopher Braden, deputy director of the National Center for Emerging and Zoonotic Infectious Diseases] said returning Americans would be monitored for three days in California, but when pressed, Rear Adm. Dr. Nancy Knight, the director of the CDC's Division of Global Health Protection, confirmed the passengers could leave at their own will, as they are not being quarantined.

"They can leave, however, they are sitting in the middle of a military base," Knight said. "Any discussion around departure would be just that."

Baden later clarified that measures are in place to hold any passengers they believe could be a risk to the population.

"We can institute an individual quarantine for that person, and we will," said Baden.

The CDC will actively monitor each passenger for 14 days, the suspected incubation period of the disease, with the help of state and local physicians.
Why are we taking any chances while the coronavirus is still spreading like crazy?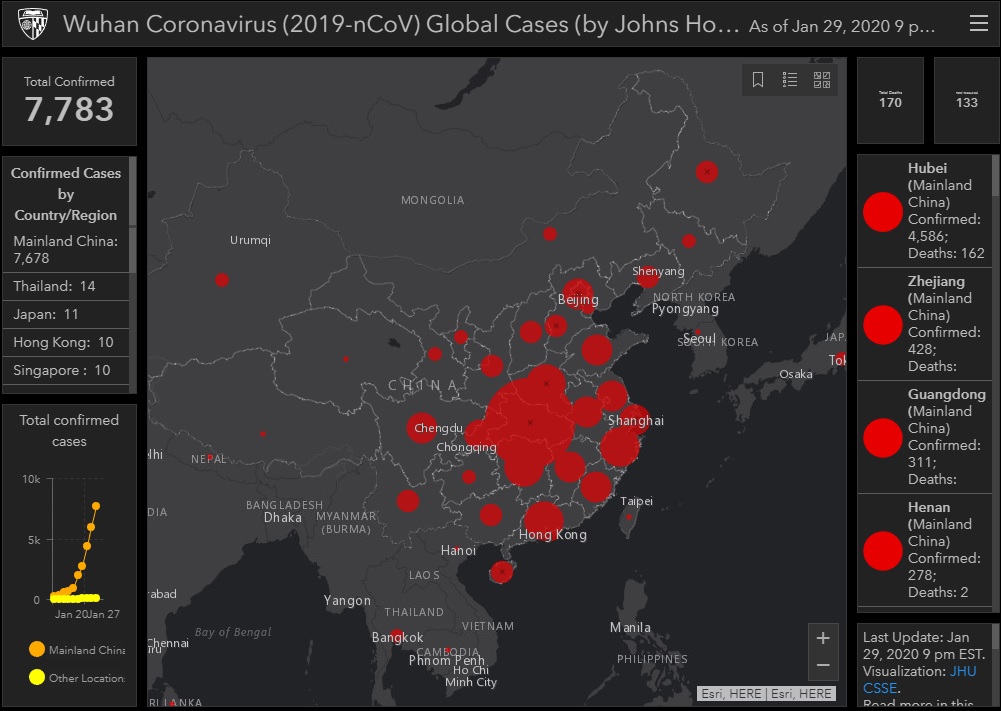 As Sen. Cotton noted, "flights from China are landing in the US every hour."


Do they want this virus to spread?



It can cause infections with no symptoms.

The Brits, who are usually even more paralyzed by political correctness than the US, asked their citizens to sign contracts consenting to being quarantined for 14 days before boarding their return flight.

They've also moved to ban all non-essential flights, as the Sunday Post reports:

British Airways have suspended flights to and from China for the time being with the Foreign Office advising against all but essential travel to the country.

In a statement, British Airways said: "We have suspended all flights to and from mainland China with immediate effect following advice from the Foreign Office against all but essential travel.

"We apologise to customers for the inconvenience, but the safety of our customers and crew is always our priority."
Meanwhile, the White House is still just "monitoring" the situation!

Follow InformationLiberation on Twitter, Facebook, Gab and Minds.