WATCH: Chinese Riot to Prevent Building Of Coronavirus Quarantine Center In Their Town
Chris Menahan
InformationLiberation
Jan. 29, 2020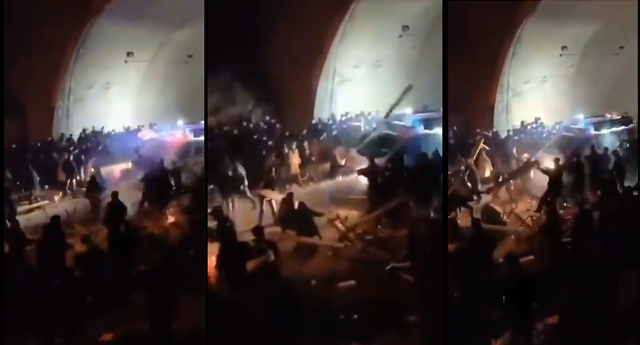 Shocking videos circulating on social media purportedly show Chinese citizens rioting and fighting with police to prevent the construction of a coronavirus patient quarantine center in their community.


The New York Times on Tuesday night reported that riots took place in Fujian and there were multiple arrests:

The police clashed on Tuesday with residents of a village in the coastal province of Fujian after it was revealed that the government planned to convert a factory into a quarantine site for patients with the dangerous coronavirus.

Several people were reportedly arrested in the village of Dasha, where residents' fears and anger over the proposed site spilled into the street. In videos recorded by residents, villagers are seen blocking a road and throwing wooden stools at police officers, who marched through the town in riot gear.

Residents said they were given no warning about the plans and only learned that their village would host the sick when hospital beds and other materials began arriving.

"The factory is only several minutes' walk away from our village," said one resident who asked only to be identified by her family name, Zheng, for fear of government reprisals. "Given the lack of information from the government, there is reason that villagers are panicking."
Google translation of the tweet below reads: "On the evening of January 28, authorities in Xiapu County, Fujian Province #武漢肺炎 The patient quarantine area has caused police-civilian conflict, and information needs to be further verified. According to Chinanews.com, on January 28, 2020, the Xiapu County Response Command reported to the public that an idle factory dormitory building in Dasha Park was selected as a backup point for close contacts to concentrate their views. This move was opposed by villagers in Dasha Village, which led to conflict."




A compilation video shared Tuesday on YouTube shows multiple people getting arrested:



Chinese state media outlet CGTN released this video on Tuesday about the construction of a "makeshift hospital" in Fujian Province:



The description on YouTube reads: "In southeast China's Fujian Province, a new makeshift hospital, modeled on Beijing's Xiaotangshan Hospital built during the SARS epidemic, began construction, following the emergency hospitals being built in Wuhan and Zhengzhou."

Two other makeshift hospitals are currently being built in Huoshenshan and Leishenshan in Wuhan "in an effort to provide an extra 2,300 beds," SCMP reported Tuesday. "The hospitals are expected to be completed by February 2 and February 5 respectively."



Villagers in China were filmed this week walling off their towns to keep city folk from coming into their communities:


The virus has continued to spread at an alarming rate.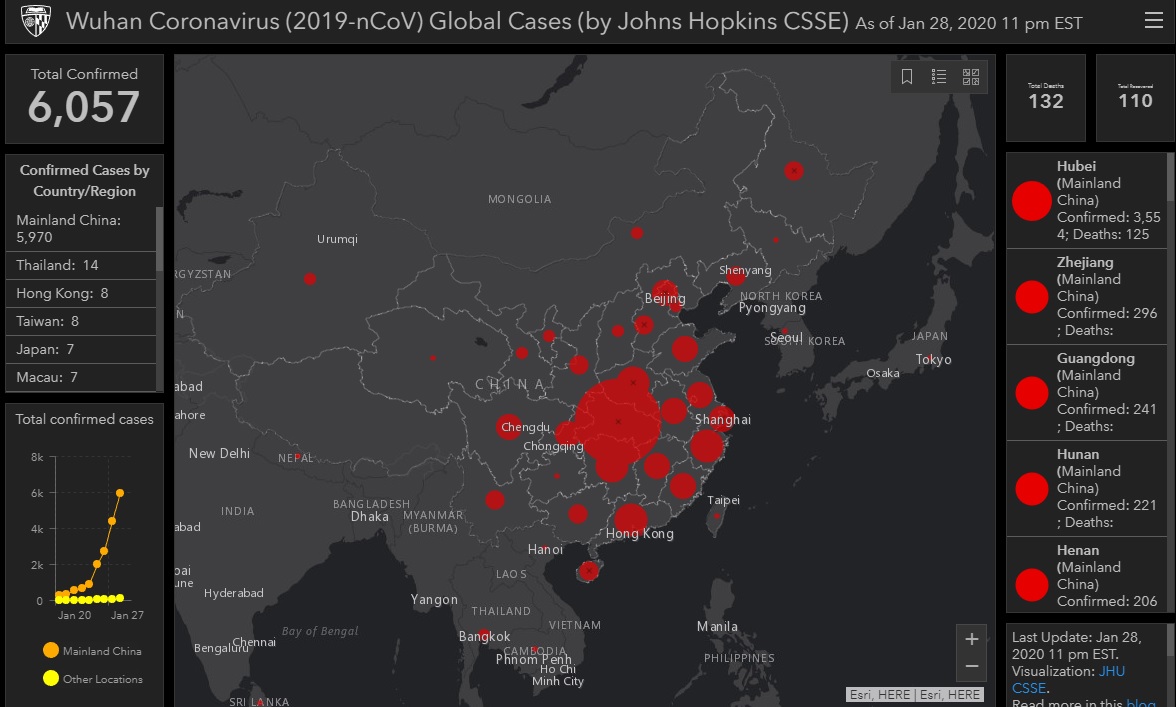 The government of Thailand on Tuesday warned they "are not able to stop the spread" of the virus as they receive tens of thousands of Chinese visitors every month.


Thailand has seen 14 confirmed cases of coronavirus so far, making it the country with the second highest amount of infections.

Follow InformationLiberation on Twitter, Facebook, Gab and Minds.