Weeks After Iran's Strike, Pentagon Reveals 34 U.S. Soldiers Suffered Traumatic Brain Injuries
Chris Menahan
InformationLiberation
Jan. 24, 2020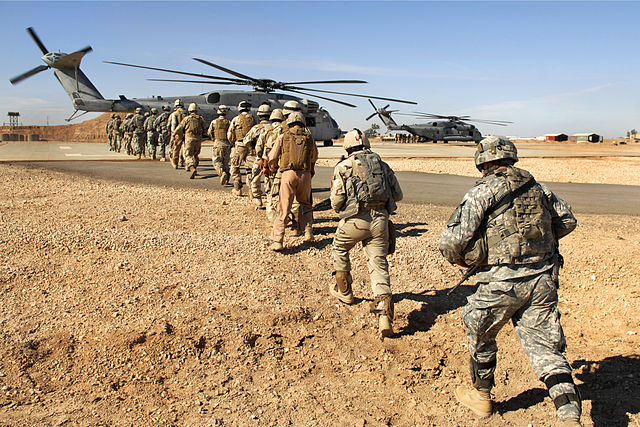 The US government had plenty of time to prepare for this by setting up missile shields and evacuating our troops, instead it looks like they just let our troops get hit and then covered it up.

From The Guardian, "Pentagon says 34 US soldiers suffered traumatic brain injury in Iran strike":

Thirty-four US soldiers have been diagnosed with concussion or traumatic brain injury from an 8 January Iranian missile attack on their base in Iraq, the Pentagon has revealed.

The Pentagon spokesman, Jonathan Hoffman, said on Friday that eight service members who had been previously transported to Germany had been moved to the United States.

Donald Trump had previously said that the US "suffered no casualties" from the attack, which was a reprisal for the US drone strike assassination of the Iranian general Qassem Suleimani.

Questioned later about reports of brain injury, Trump downplayed their severity: "I heard that they had headaches. And a couple of other things. But I would say, and I can report, it is not very serious."

[...] Of the 34 injured service members, 17 have returned to duty and the other 17 were taken to a US military hospital in Landstuhl, Germany. Of those taken to Germany, eight were deemed serious enough to be flown to the US on Friday. Hoffman said that if the symptoms of those in Germany worsened, they also could be sent to the US. He added that the injured soldiers both US and Germany were being treated as out-patients.
Earlier this week, Air Force Maj. Gen. Alex Grynkewich revealed US forces in Iraq are now getting attacked more by Shiite militias than ISIS.


"In the time that I have been in Iraq, we've taken a couple of casualties from ISIS fighting on the ground, but most of the attacks have come from those Shia militia groups, who are launching rockets at our bases and frankly just trying to kill someone to make a point," Grynkewich said Wednesday.

"Hundreds of thousands" of Iraqis took part in a "Million Man March" called for by influential Shia cleric Muqtada al-Sadr on Friday to demand the US leave their country, CNN reported.

"Families and children held aloft signs that read 'no, no to America' and 'no, no to occupation' amid a sea of Iraqi flags."



MidEastEye reported some marchers were chanting "death to America" and one sign read, "withdraw or prepare coffins."

Follow InformationLiberation on Twitter, Facebook, Gab and Minds.