2 Proud Boys Get 4 Years In Prison Each For Defending Themselves Against Antifa
Chris Menahan
InformationLiberation
Oct. 23, 2019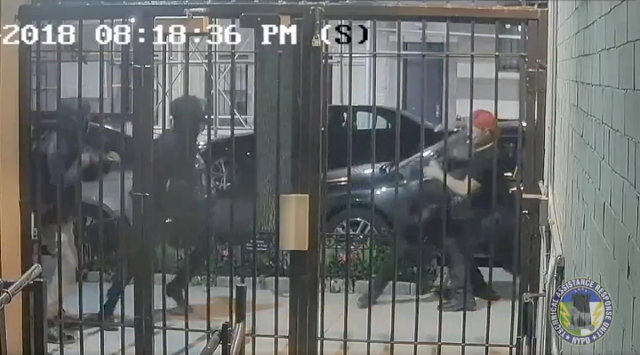 Two Proud Boys members were sentenced to four years in prison for defending themselves against antifa.


From The Gateway Pundit:

Two members of the Proud Boys have been sentenced for four years in prison for fighting back against Antifa by a Manhattan judge.

Maxwell Hare, 27, and John Kinsman, 40, had got into a fight with members of Antifa that were protesting a speech at the Metropolitan Republican Club by Proud Boys founder Gavin McInnes.

"Both defendants faced as much as 15 years. They were convicted last August at trial of attempted gang assault, attempted assault and riot stemming from the Oct. 12, 2018, melee," the New York Post reports.

Judge Mark Dwyer compared the fight to political brawls in "1930s Europe" as his reason for such a harsh sentence. During sentencing, he said "I know enough about history to know what happened in Europe in the '30s when political street brawls were allowed to go ahead, we don't want that to happen in New York."

"The judge basically called me Hitler," McInnes told the Gateway Pundit.
Beyond parody.


As a reminder, antifa outside their event were calling for them to be killed:


Antifa also allegedly initiated the violence by throwing a bottle at the Proud Boys as they were leaving the event:


None of the antifa thugs they fought with showed up in court so they didn't even get to face their accusers.

The state simply manufactured charges to hit them with.
One of the men, Kinsman, has a wife and three children who are black. "I'm sorry about the whole mess. I regret the entire incident," he said in court. "I made a mistake."

Kinsman has a newborn who will be five years old when their father is released from prison. "The toddler will not recognize John," McInnes said. "They are in Chicago near his parents and he will be upstate. Too expensive to visit much. They spent more than all their money on this trial."

Likewise, Hare told the judge, "I made a mistake that night. I made quick decisions. I'm sorry."
Antifa mobs violently attacked Trump supporters just two weeks ago in Minneapolis and only one person was arrested.

Similar assaults happened at a pro-Trump rally in Portland in August.

Antifa "bike lock professor" Eric Clanton was accused of smashing seven people over the head with a bike lock but he only got three years probation thanks to a sweetheart plea deal.

Jussie Smollett had all charges against him dropped by Kim Foxx's office but then she threw the book at some 72-year-old white guy for the same crime.

The illegal alien killer of Kate Steinle was acquitted of murder and manslaughter charges by a California jury in 2017 and then acquitted of an illegal gun possession charge in September 2019.

This is our "justice system" in the New America™.

Follow InformationLiberation on Twitter, Facebook, Gab and Minds.